California's Rising Commercial Electricity Costs
It is tough for businesses to keep up with electric utility policy and rate changes that result in California's rising commercial electricity costs. To simplify everything – your bills will be at least 3% higher each year. This is based on the average year over year total cost per kWh growth from 1990 to 2020 Q1.
The real red flag is that in 2020, major rate increases were approved by the California Public Utilities Commission. One example was this spring PG&E was able to increase rates by 8% to pay for their neglected infrastructure. SDG&E and SCE have similar approved rate increases that are less publicized.
The final decision on the new net energy metering (NEM 3.0) program, that was originally expected at the end of 2021, ultimately passed in a 5-0 vote under a new tariff named "Net Billing" in December 2022. Instead of being actively metered, excess solar energy is sold to the grid at a wholesale price for all new solar investments after April 2023.
As the cost of electricity in California for businesses increases, many agricultural, commercial and industrial businesses are fighting these rising rates sustainably with commercial solar and energy storage.
For a majority of utility customers in California, businesses included, the average commercial retail price of electricity has increased on average by about 3.5% per year from 2001 to 2020. However, after global events in 2020 such as the coronavirus pandemic, rates through 2023 have risen much higher than previous averages. Some customers are paying annual increases as high as 23%.
This was revealed to us in a case study conducted by our team looking at customer utility data through the past few years. Here is our report on electricity costs for municipal utility providers.
Learn how 2023 electricity rates are increasing for businesses in different IOU territories such as San Diego Gas and Electric, Southern California Edison or Pacific Gas and Electric.

Summer TOU plans are typically set to hit business at the end of May. Time-of-use is designed to charge customers more for electricity at times when demand is high, when customers need it most…
California Commercial and Industrial Electricity Rate Growth from 1990 to 2021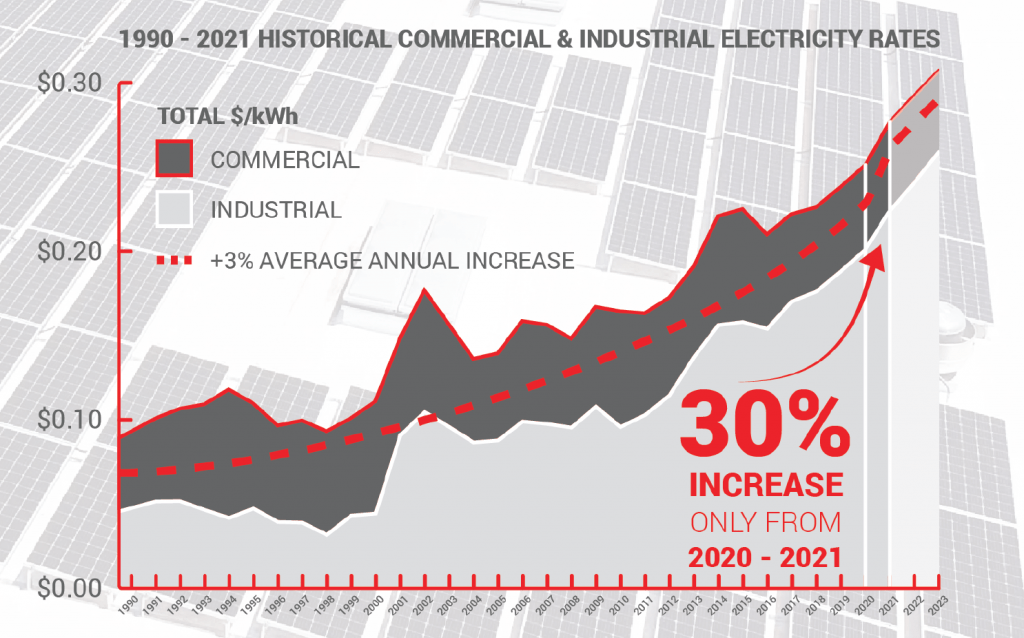 Industrial rates apply most commonly to manufacturers, plastics industry, aerospace, and other similar industries. These businesses are some of the states highest electricity users and they pay a premium for it.
Commercial rates apply mostly to flex space, office building, retail and other similar industries. These are generally smaller businesses or multi-tenant spaces with moderate electricity usage. A lot of these businesses do not have the luxury of running earlier hours to avoid peak TOU pricing.
As more businesses choose to avoid these rising costs, renewable solutions become more prevalent. California was briefly powered exclusively by renewable sources, serving just under 100% of the State's demand with solar contributing two-thirds of that supply.
Controlling California's Rising Electricity Costs With Commercial Solar
Solar is uniquely suited to help demand on the grid, as events of high demand are typically when businesses are operating and the sun is shining, utilities access overproduction from existing solar systems. Utilities reward owners of solar systems that contribute during these events with credits at the value that the energy was produced. 
This is called Net Energy Metering and these credits cover significant energy costs accrued when that solar system isn't generating energy. Conveniently for utilities, solar systems across the grid help alleviate energy costs for everyone by offsetting this demand. However, changes are coming for this important program, learn more here: Net Energy Metering Explained.
California's businesses have options for lowering these rising electricity costs. The most effective and widely accepted is commercial solar, sometimes paired with energy storage if applicable. Solar developers like Revel Energy offset their customers' energy usage by an average of 60-80% depending on the project profile (typically usage versus square footage of roof space).
If your commercial, industrial, or agricultural company has noticed these rising business electricity costs and prices, please take our survey here. Below are some examples of California businesses that lower their electricity bills with commercial solar, creating capital sustainably.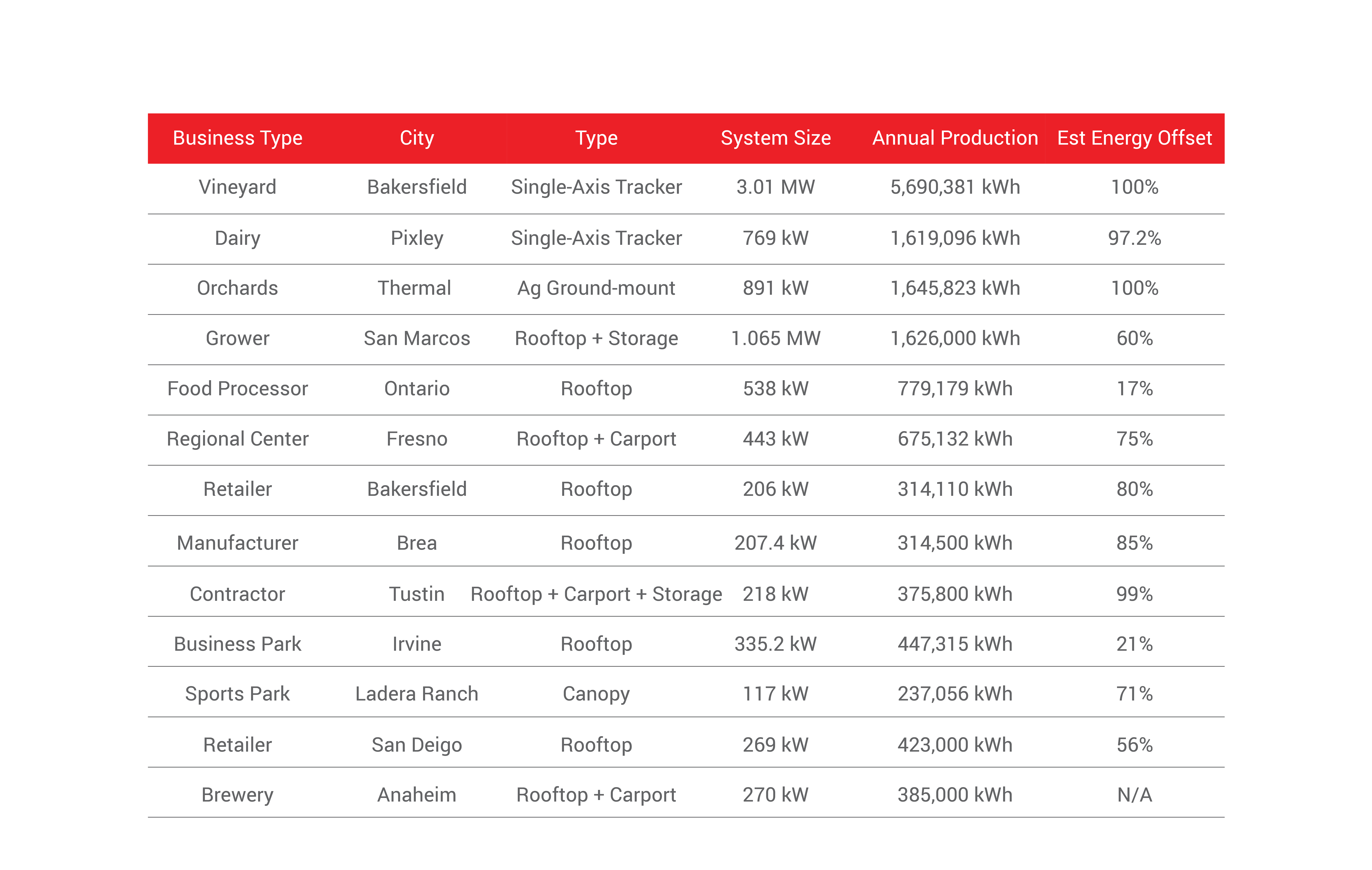 More Information
CPUC Raises PGE Rates, Revises VNEM, NEMA & Provides Prevailing Wage Guidance

[…]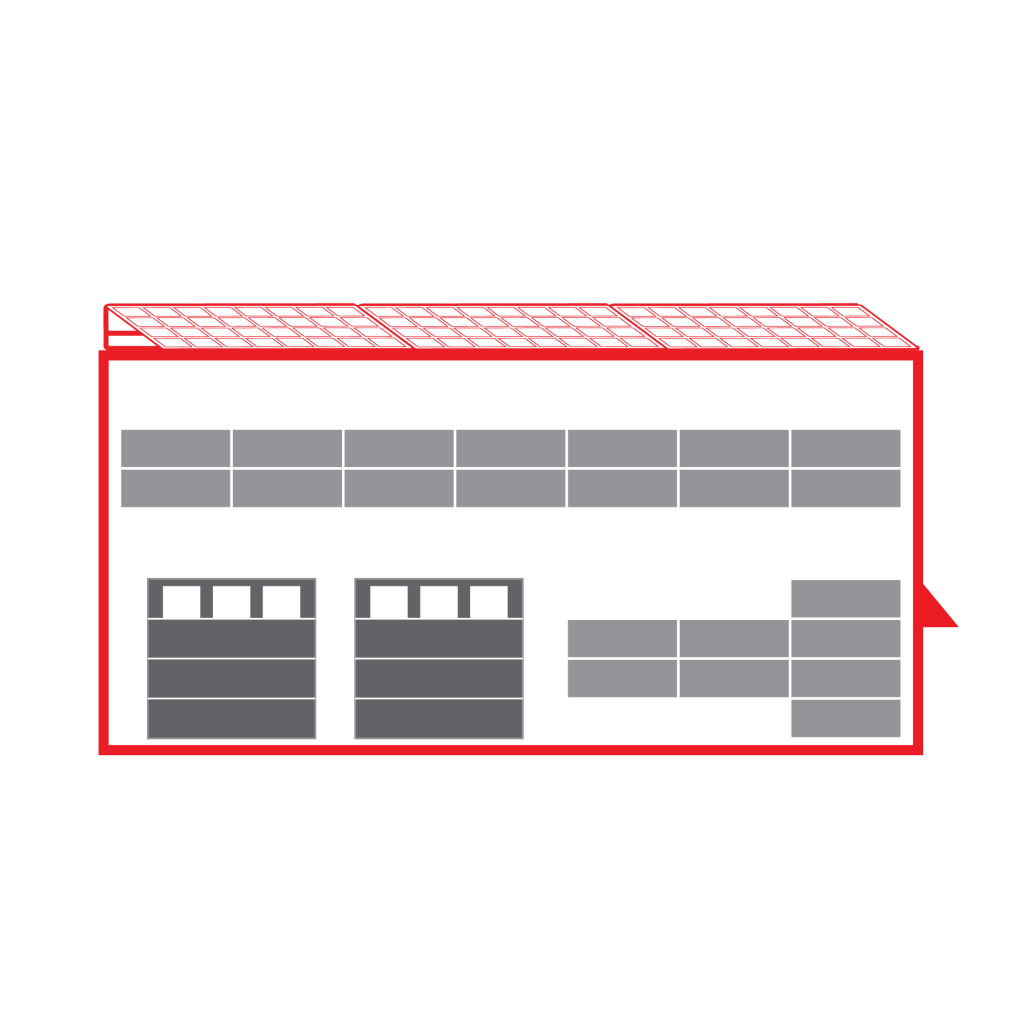 Commercial grade rooftop solar is ideal for: manufacturing, warehousing, logistics, industrial, retail, hospitality buildings and more with over 10,000 sq. ft. rooftops.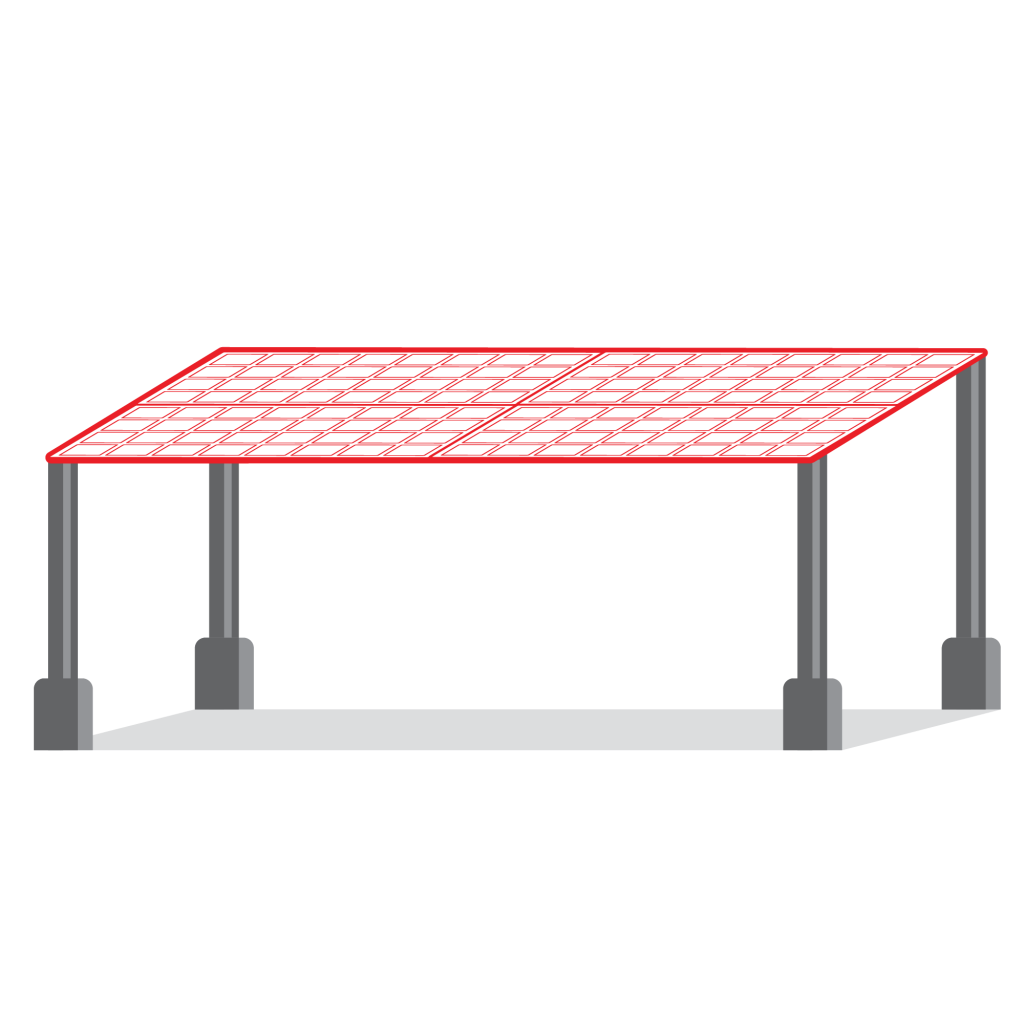 Free standing carport solar generates added solar power for properties with limited rooftop space. Added benefits include shading and protection for employees vehicles.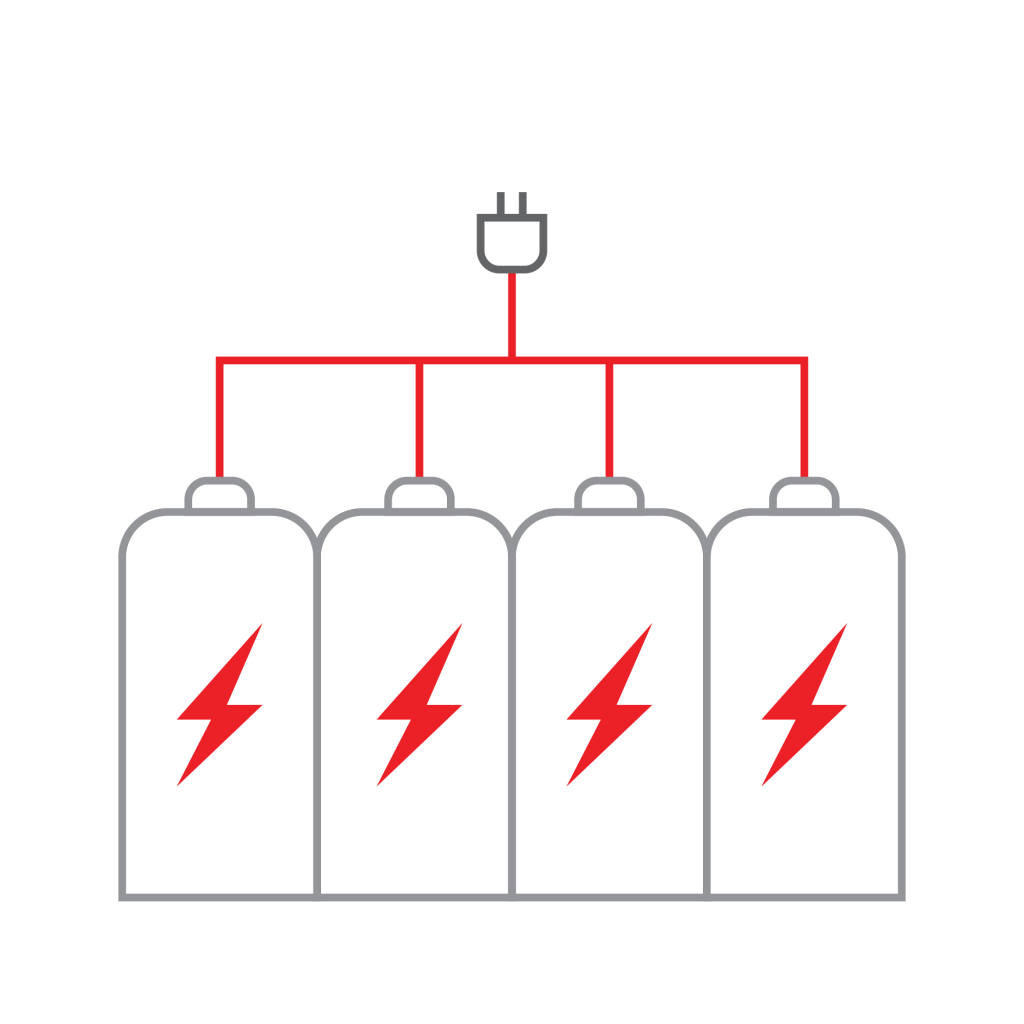 Crucial for reducing peak demand charges. Automated to supply electricity when your panels won't. Energy storage is ideal for businesses that incur significant peak charges.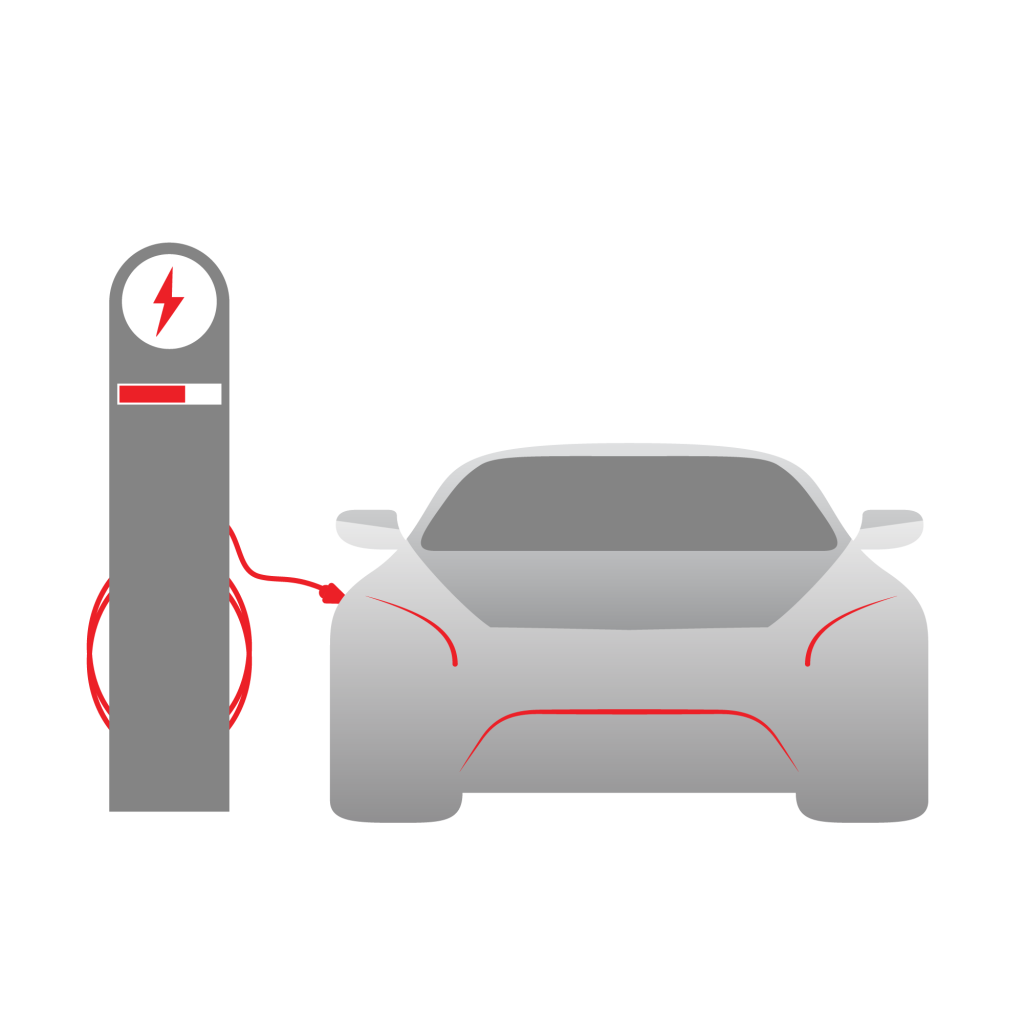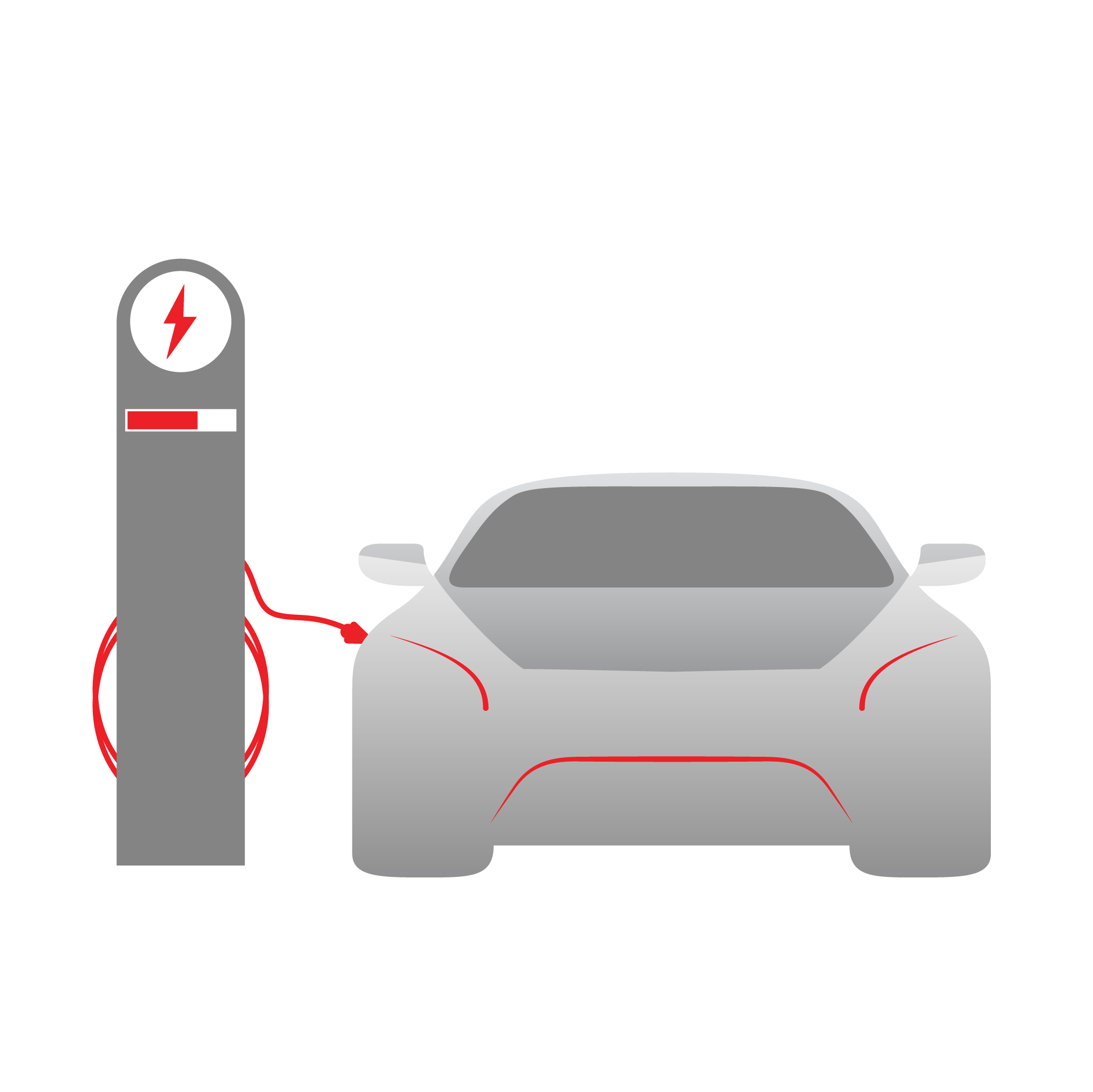 As the popularity of electric vehicles increase, so does the demand for on-site charging. This sustainable amenity has become a parking lot fixture for competitive employers.
About Revel Energy
Revel is on a mission. Dedicated to renewable energy solutions since 2009, Revel Energy was formed to provide Commercial, Industrial and Agricultural businesses with alternative energy beyond solar. Revel stands out from the competition by paying attention to what makes good business sense to each individual client, implementing a wider range of technologies to free up capital and make businesses sustainable and more profitable.
OUR SERVICES
TURNKEY COMMERCIAL GRADE SOLAR, ENERGY STORAGE, LED LIGHTING AND MORE.
PROFESSIONAL GUIDANCE
CUSTOM TAILORED PLANNING
CONSTRUCTION & INSTALLATION
CSLB #1106092
See how these businesses saved on electricity, gained valuable tax credits and rebates with commercial solar and energy storage.
Client Testimonial: Kelemen Company
Corporate Business Park in Irvine, CA has created significant electricity cost savings through commercial solar installed across the 5-building business park.
Client Testimonial: Tice Gardner & Fujimoto LLP
See how this CPA firm saved on electricity and gained valuable tax credits through commercial solar that they used to keep cash in the businesses.