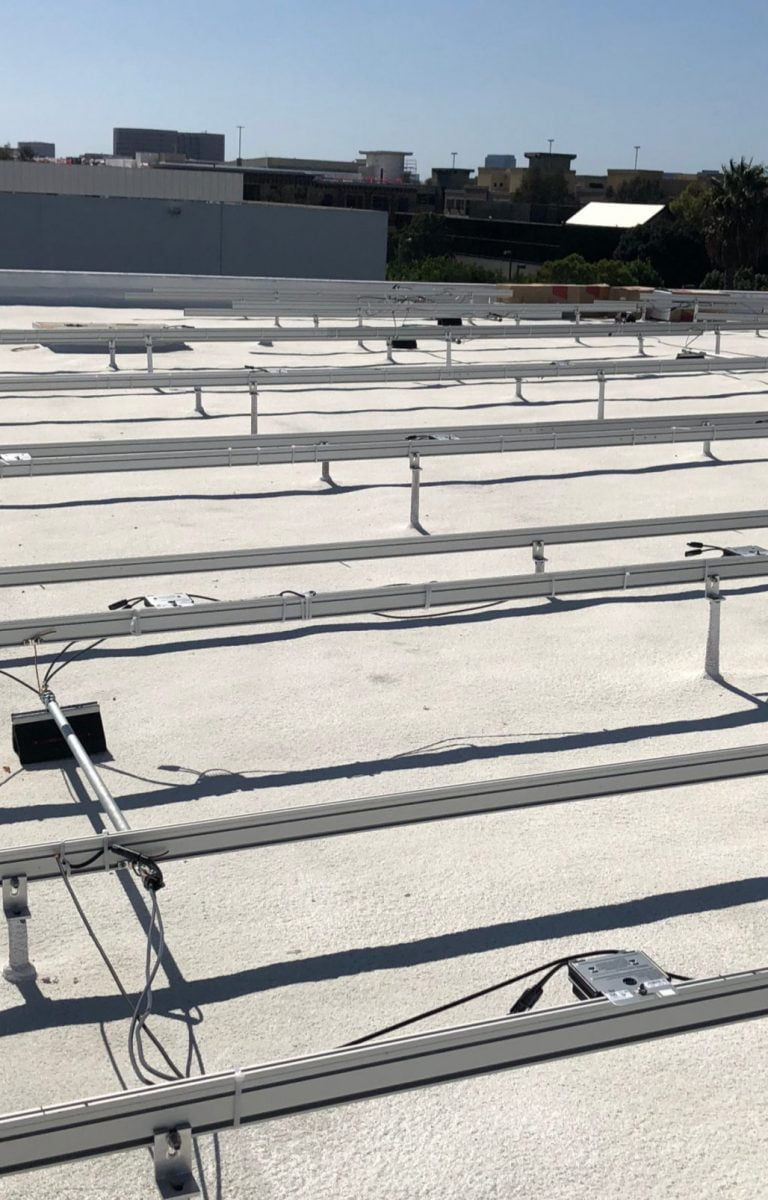 Commercial Rooftops & Solar Panel Racking
Businesses throughout California are accessing the potential of their commercial building rooftops to install commercial solar panel racking systems. This makes those businesses more sustainable by significantly reducing their rising electricity costs and creating cash flow over the life of the system. 
There are different types of rooftop installations in the commercial building industry. The most common flat-top roofs are typically composed of Spray Polyurethane Foam (SPF), or more commonly referred to as "Cool Roofs" for its Title 24 compliance and cost effective nature.
Commercial & Industrial Building Rooftops
Just like a commercial solar system, roofing solutions are designed to last many decades. Preserving the strength and durability of a compatible roof is paramount to the design of a rooftop commercial solar installation. Our team works with all building's existing roofing providers to ensure the warranty and integrity of the roof is retained.
Commercial building owners looking to replace a roof have been required by California Building Energy Efficiency Standards (Title 24) to ensure their retrofit meets their "cool-roof" efficiency standards. These Title 24 friendly roofs are ideal for a commercial solar installation as the roof's white coating can help keep the solar panels cool, thus increasing efficiency throughout the system. SPF roofing solutions are typically optimal for solar rooftop retrofitting as the mounting penetrations are easily sealed.
Looking forward to 2023, California's Energy Commission intends to require the inclusion of solar and battery energy storage on the rooftops of many new commercial buildings.
Commercial Solar Rooftop Racking Solutions - Attached, Ballasted or Hybrid
Depending on the condition of California's varying commercial building rooftops, there are a few ways to mount a solar panel system to a building with different racking solutions. The most common rooftop solutions are either attached or ballasted systems, typically at a fixed-tilt. While these racking solutions have their advantages and disadvantages, our experienced team will help determine what is the best fit for any commercial roof.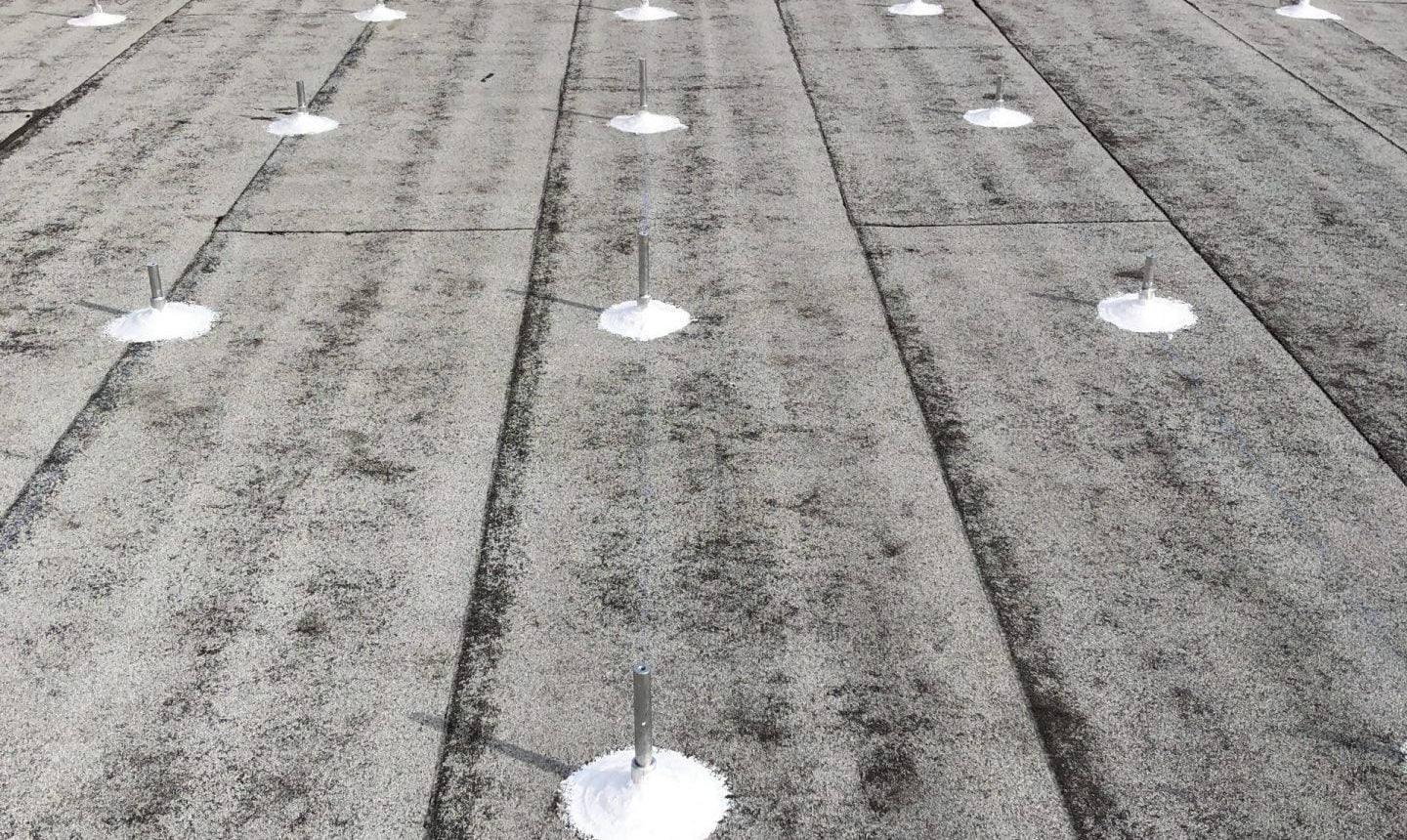 Attached solar racking systems are more common installations for an existing roof in California. Through minimal roof penetrations, the racking is mounted to the roof while penetrations are sealed to ensure weather-proofing. This affixed solution can be used on both flat and sloped roofs, and is more accessible as some jurisdictions do not allow ballasted systems.
Ballasted solar racking systems have the benefit of not requiring any penetrations at the cost of adding significant weight to the roof to hold the solar panels and racking in place. These counter-balanced installations are more straightforward to install, but require increased structural integrity from the roof and require more advanced wind-loading evaluations than attached or hybrid systems. Image courtesy of Ecolibrium Solar.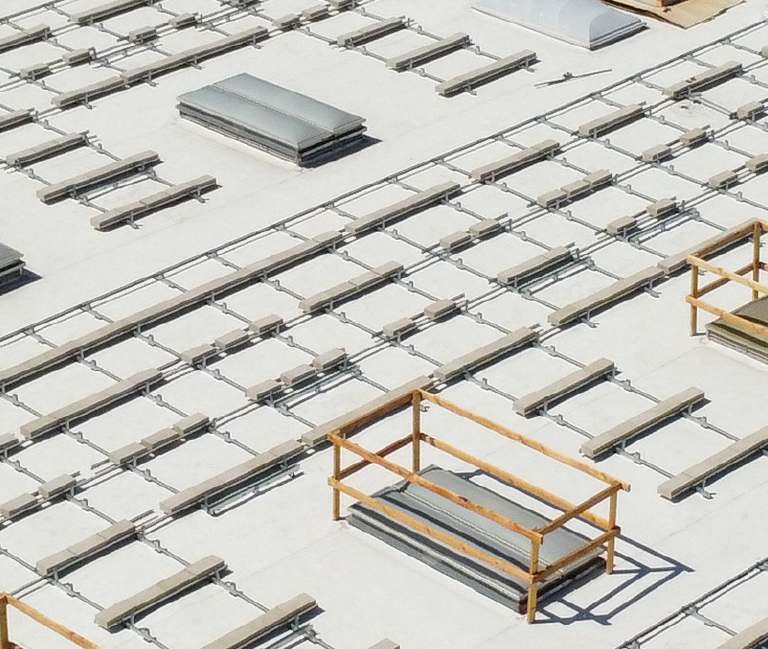 Hybrid Attached Ballasted Solar Racking
A new advent attempting to combine benefits between two racking philosophies, hybrid solar racking systems balance ballast and attached solar racking in one system. Requiring less penetrations than traditional attached mounting and weighing significantly less than ballasted mounting. 
Access to this balanced solution has given commercial solar project developers like Revel Energy more options when assessing the many different roofing systems used on commercial building rooftops.
Commercial Businesses with Rooftop Solar Are More Competitive
As more businesses realize the hidden potential in their commercial rooftops with solar panels and racking systems, they reduce their operating costs becoming more profitable and ultimately more competitive. Revel Energy is on a mission to help these California businesses generate revenue through dynamic sustainable solutions like commercial solar panel racking systems, battery energy storage and EV charging stations.
Contact our expert team today to learn how much your facility may save on electricity bills, unlocking your building's potential with commercial solar panels and other creative solutions.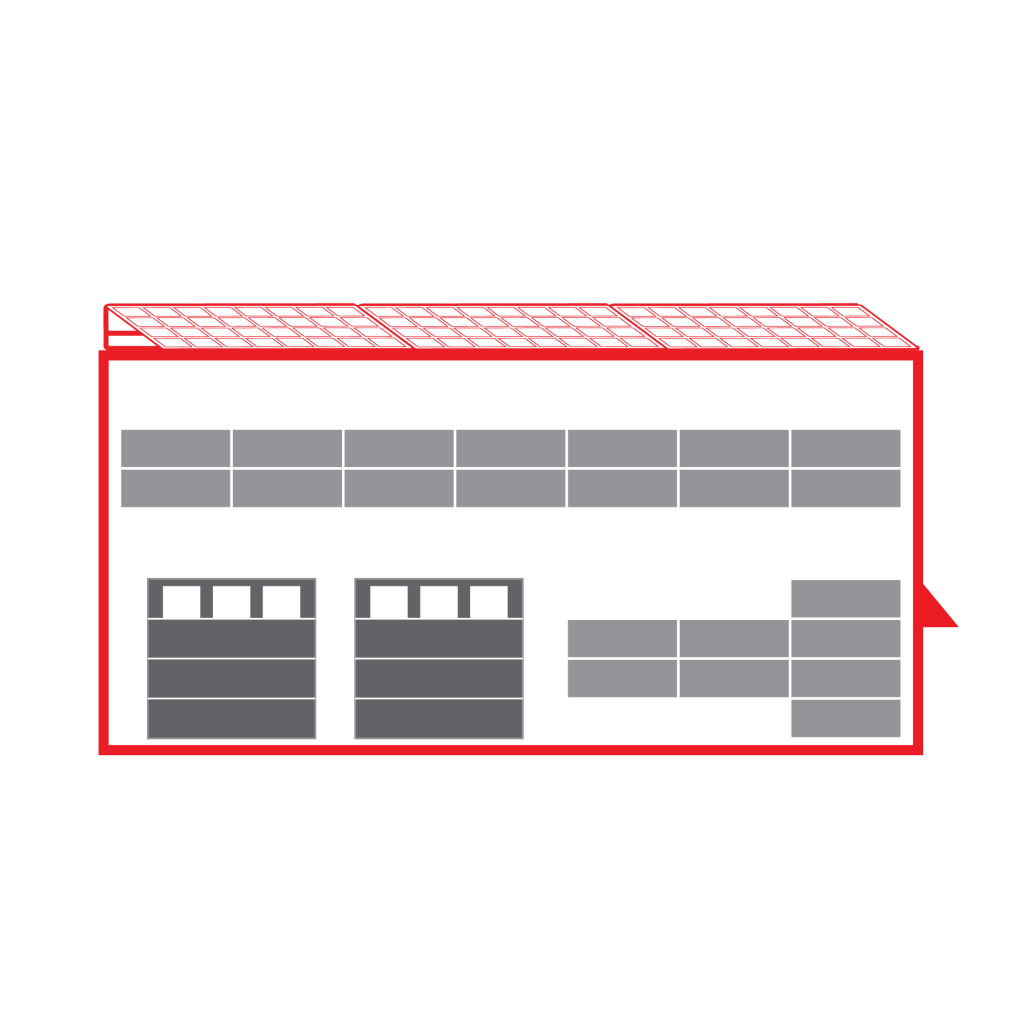 Commercial grade rooftop solar is ideal for: manufacturing, warehousing, logistics, industrial, retail, hospitality buildings and more with over 10,000 sq. ft. rooftops.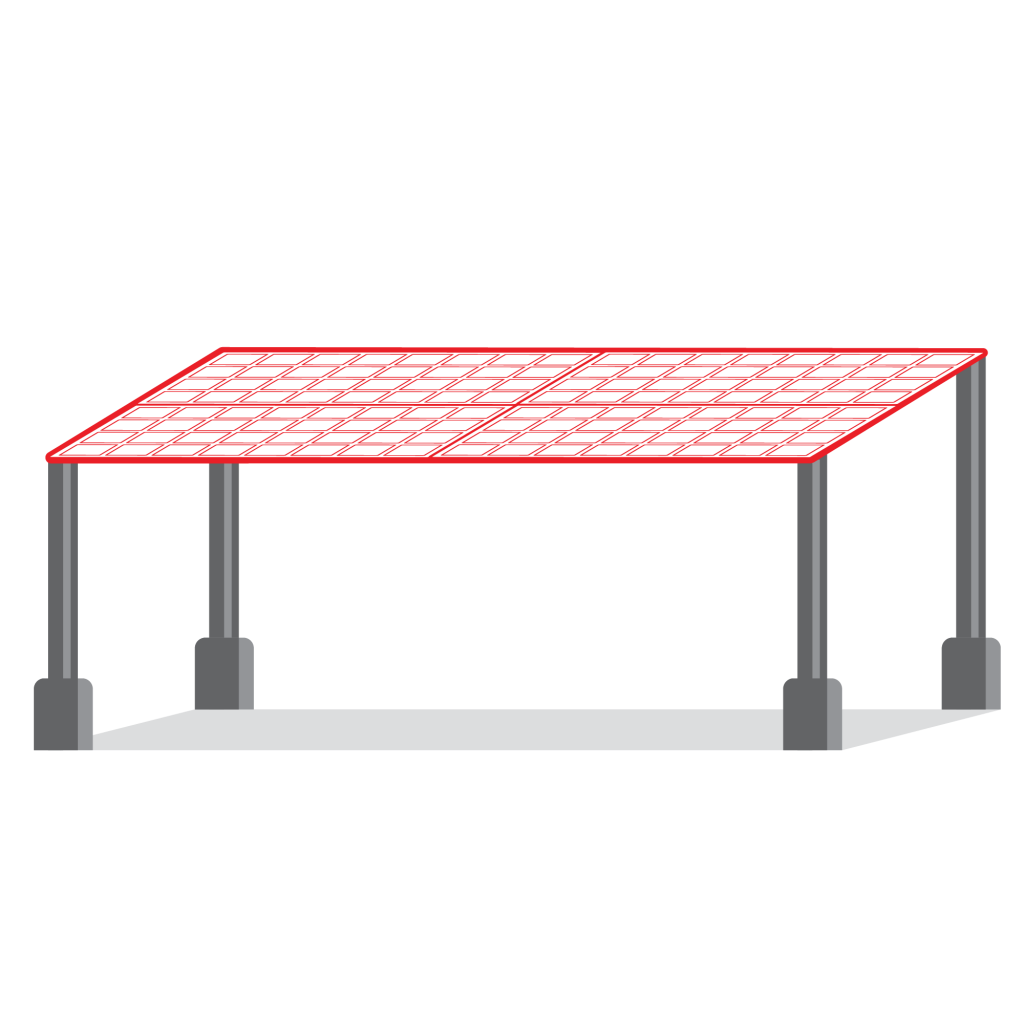 Free standing carport solar generates added solar power for properties with limited rooftop space. Added benefits include shading and protection for employees vehicles.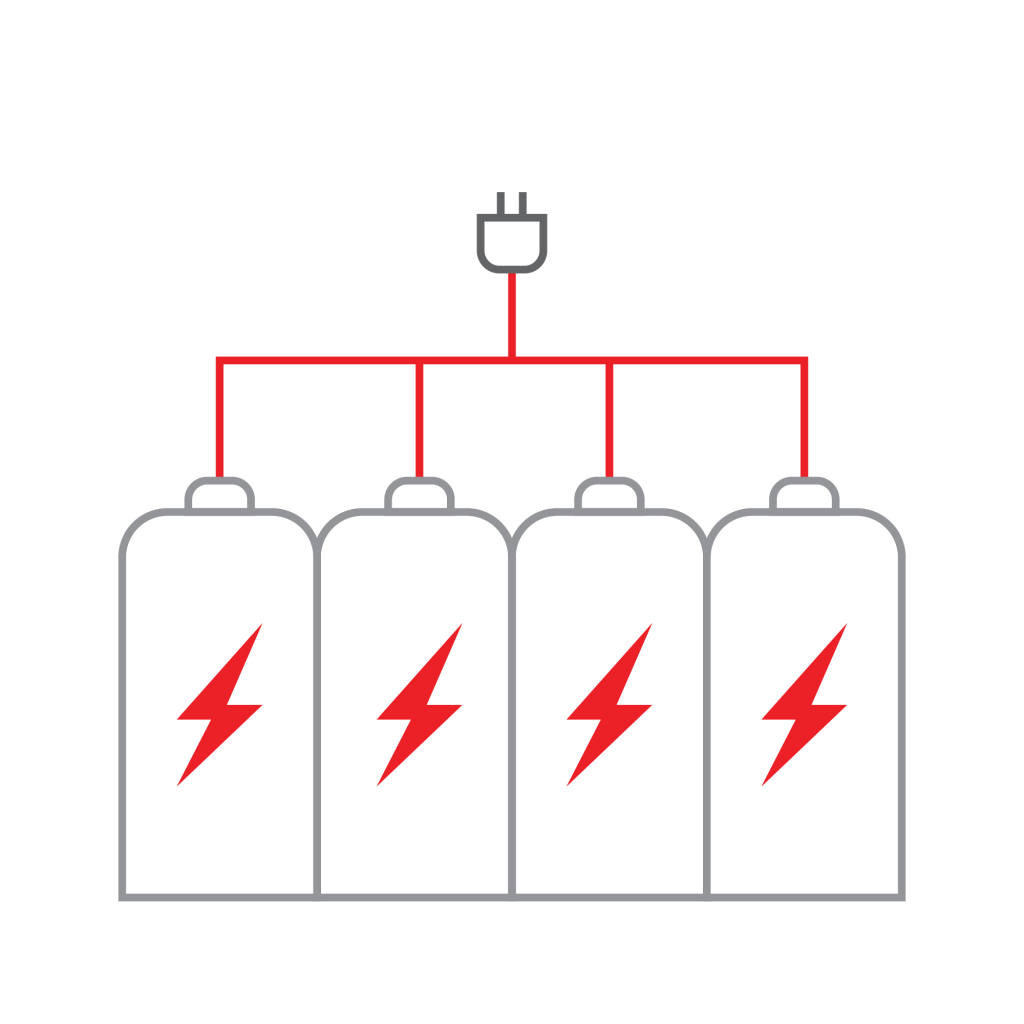 Crucial for reducing peak demand charges. Automated to supply electricity when your panels won't. Energy storage is ideal for businesses that incur significant peak charges.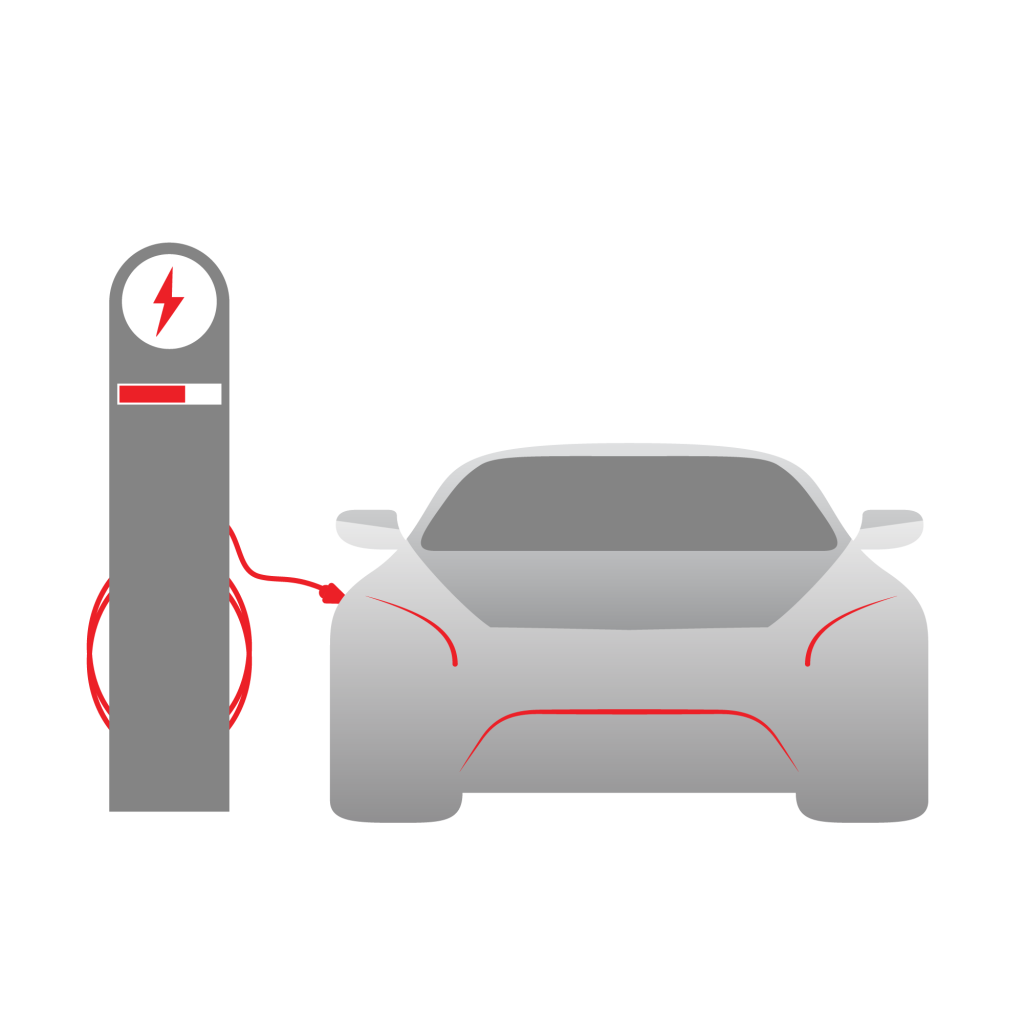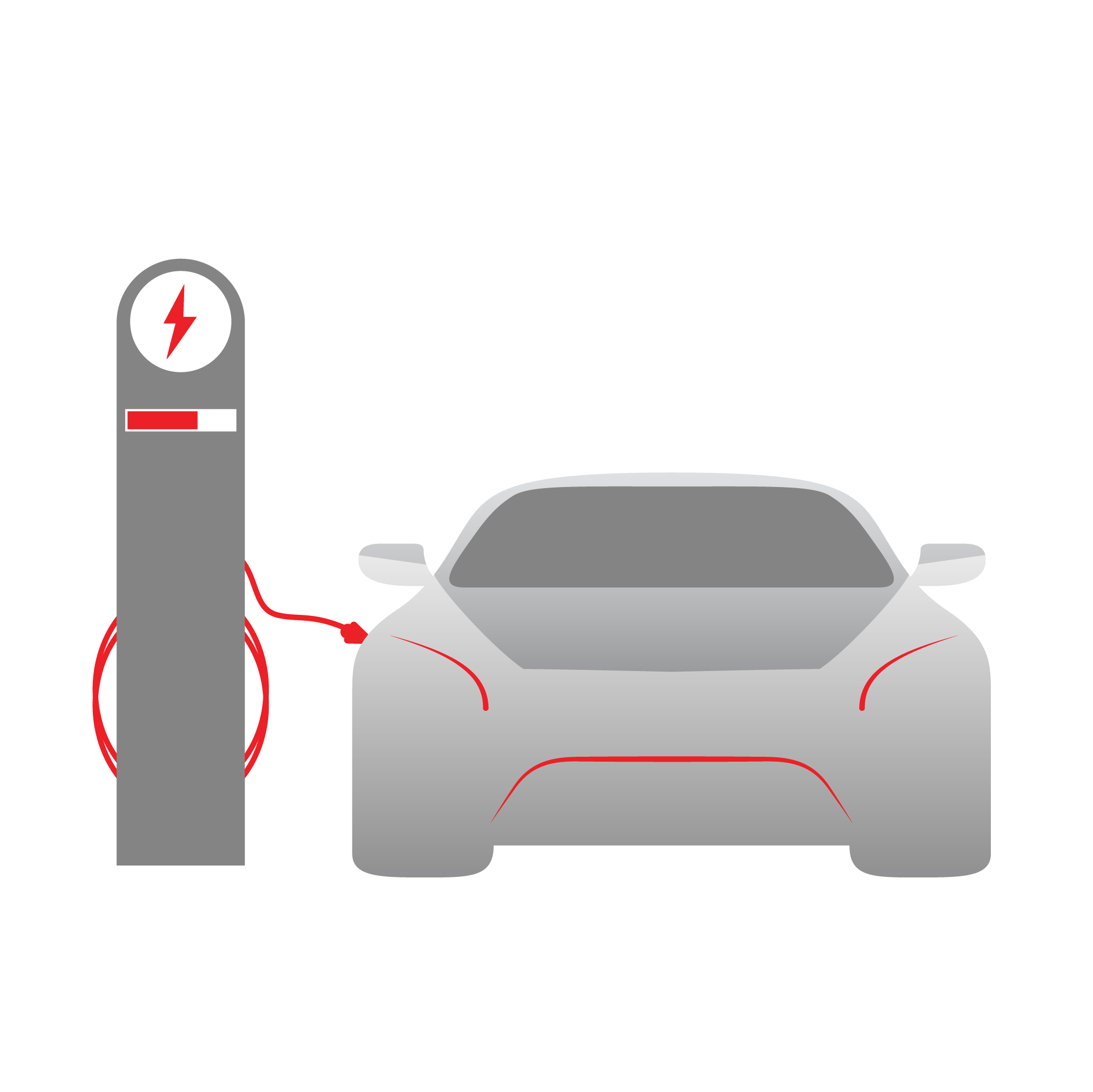 As the popularity of electric vehicles increase, so does the demand for on-site charging. This sustainable amenity has become a parking lot fixture for competitive employers.
OUR SERVICES
TURNKEY COMMERCIAL GRADE SOLAR, ENERGY STORAGE, LED LIGHTING AND MORE.
PROFESSIONAL GUIDANCE
CUSTOM TAILORED PLANNING
CONSTRUCTION & INSTALLATION
CSLB #1106092
See how these businesses saved on electricity, gained valuable tax credits and rebates with commercial solar and energy storage.
Client Testimonial: Kelemen Company
Corporate Business Park in Irvine, CA has created significant electricity cost savings through commercial solar installed across the 5-building business park.
Client Testimonial: Tice Gardner & Fujimoto LLP
See how this CPA firm saved on electricity and gained valuable tax credits through commercial solar that they used to keep cash in the businesses.