Commercial Solar Projects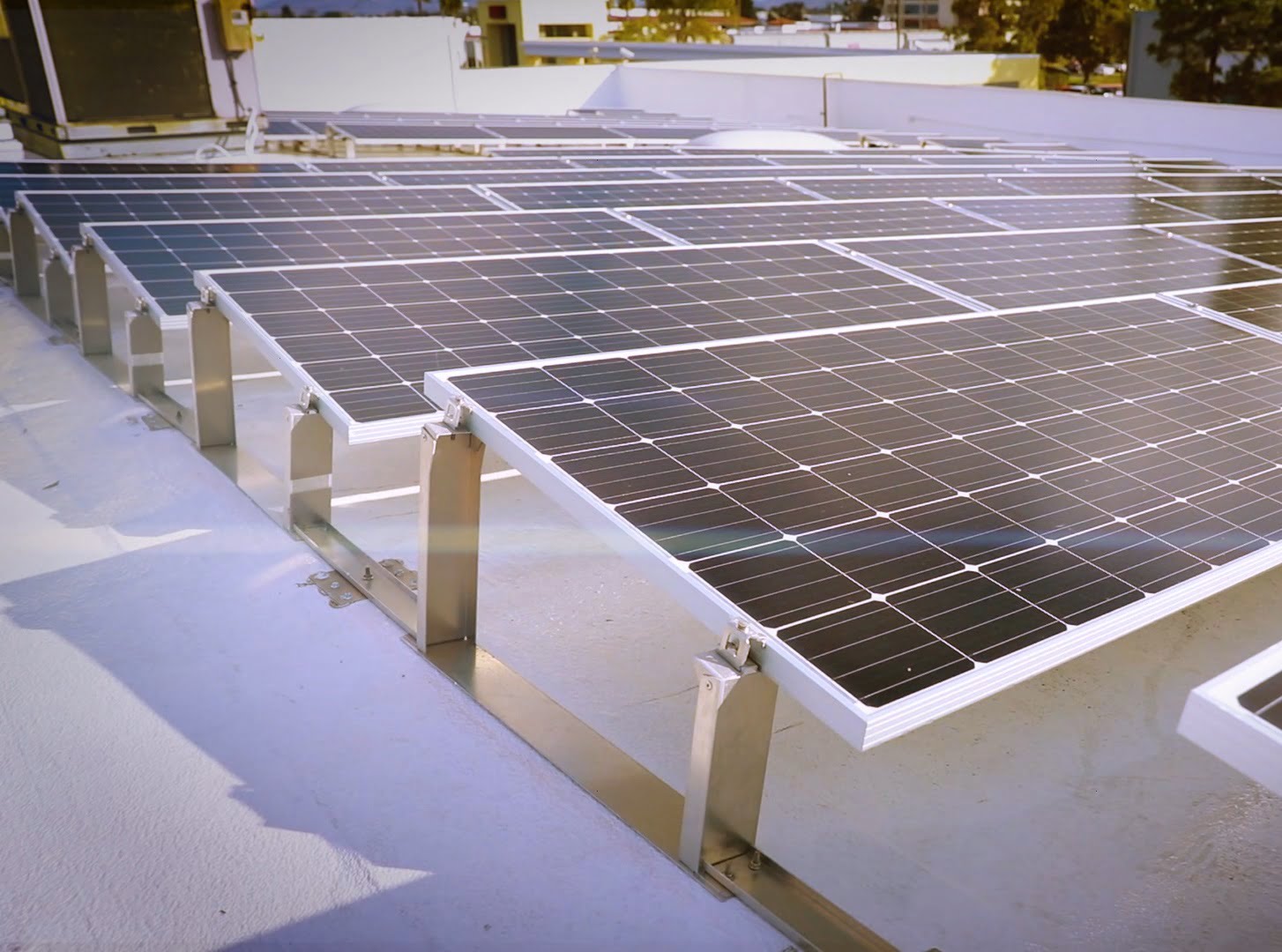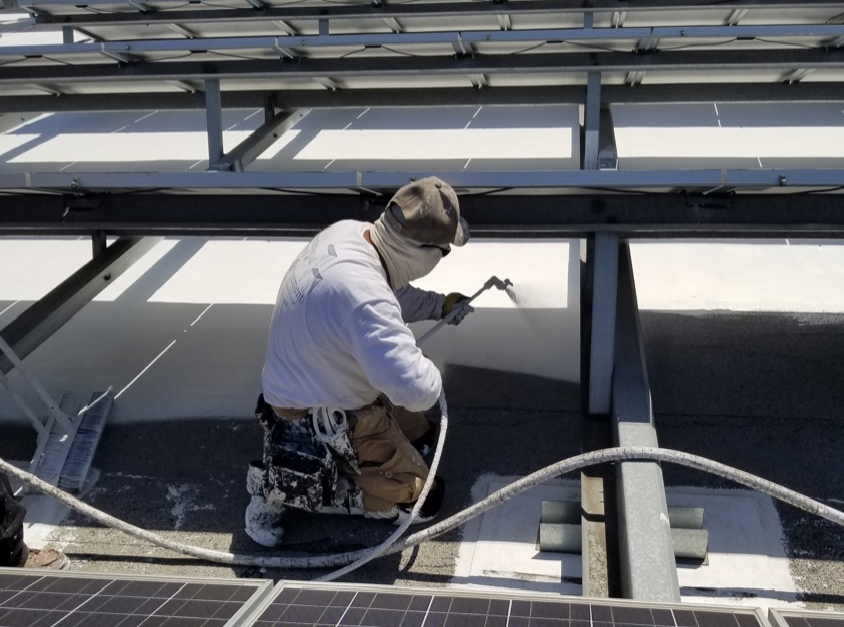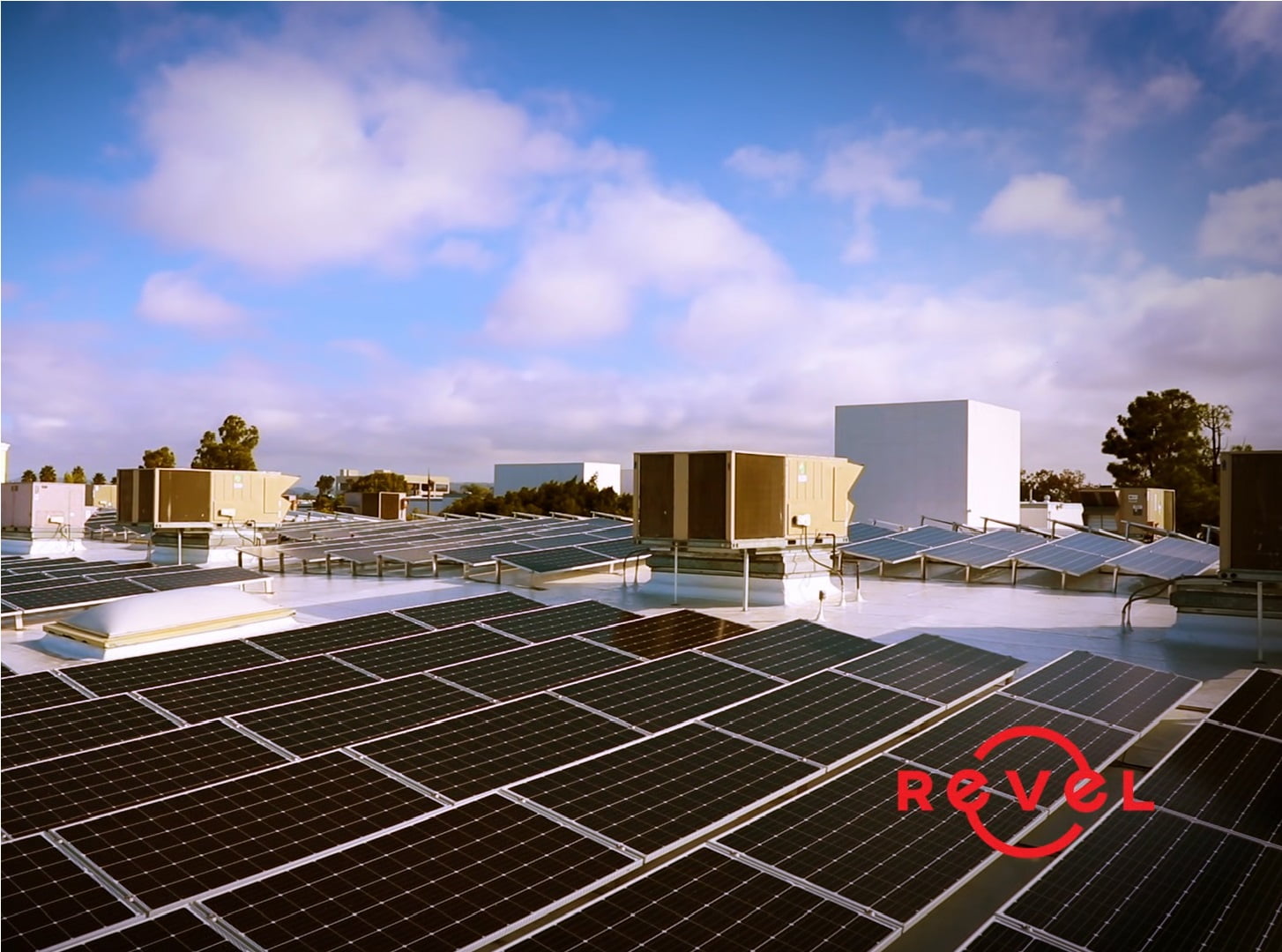 Recent Project Location
San Diego, CA
Description
Commercial Rooftop Solar System
System Capacity
269.09 kW
System Size
279 Solar PV Modules
Solar Panel
355 W Monocrystalline
Other Technology
Fluid Applied Cool Roof
Advantages of Pairing Cool Roofs and Solar Panels
How do you make a Cool Roof more energy efficient than it already is? Pair it with other sustainable technologies like solar panels. Cool Roofs and Solar Panels complement each other, increasing commercial roofs' energy efficiency.
With help from Title 24, over the past decade fluid applied "Cool Roofs" have grown into the standard for California commercial roofs. Reflecting the harsh desert sun drastically lowers ambient rooftop heating common in more traditional roofs. Lower cooling and heating costs result, but is it enough for California businesses?
Sustainable Energy Contractors believe a multi-layered approach is the "new normal" for California commercial buildings. "A Cool Roof is an effective sustainable technology, but it shouldn't stop there. Reflected sunlight is wasted electricity," explains Martin Brix of Revel Energy. "Business owners come to us asking how they can counter rising energy costs. After an in-depth energy audit, we offer a custom tailored, multi-layered solution." For example, pairing a new Cool Roof with commercial solar panels, LED lighting and an energy storage system.
Learn more here about an actual Revel customer's new commercial roof, commercial grade solar panels and an energy storage system to lower their energy bill by 60%.
Advantages of Pairing Cool Roofs and Solar Panels:
Added savings on the cost of your roofing.
Bundling a Cool Roof and Solar Panels adds savings on initial investment. Roofing is an essential factor for reducing energy costs. If a roof needs a replacement or retrofit, this should be addressed before adding commercial solar panels. Revel Energy recommends their customers consider bundling their roof needs with commercial solar.
Sealed off, leak-free bond.
Spraying the fluid applied acrylic thoroughly seals any holes or openings between the racking and roof structure.
The highly pliable, elastic qualities perfectly seal off any weak spots or vulnerable areas caused by fastening. Durable acrylics blend the solar panel racks with the roof structure. Ideally after installing the panels, roofers should spray every anchor and base of the racks creating a counter flashing with the Cool Roof material. This makes both systems one cohesive unit. Image of Commercial Roofer applying Cool Roof provided by Western Colloid.
Lower rooftop temperature.
Alone, Cool Roofs lower the ambient temperature which causes excessive heat gain inside the building. Commercial solar panels add another layer of protection absorbing the brunt of the sun rays protecting the actual roof surface. Shaded areas between the panels and roof are cooler than a direct sun lit roof surface. This significantly reduces the overall heat transferred from rooftop to interior.
Electricity rates and demand charges are expected to continue outpacing inflation. Some markets will see even faster growth than others (on average 6% annually for PG&E, SCE and SDG&E). This is a challenge Southern California businesses need to address. At one time, owners and operators were able to alleviate rising costs with one sustainable technology. Nowadays, there is a strong need for multi-layered sustainable solutions.
Revel is an energy contractor on a mission. Dedicated to renewable energy solutions since 2009, Revel Energy was formed to provide Commercial, Industrial and Agricultural businesses with alternative energy beyond solar. Revel stands out from the competition by paying attention to what makes good business sense to each individual client, implementing a wider range of technologies to free up capital and make businesses sustainable and more profitable.
If your business spends over $1,500 a month on electricity. Contact us today!
---
IT TAKES MORE THAN SOLAR PANELS TO OPTIMIZE YOUR ENERGY
Solar panels on your roof? It's a great start. But to truly maximize the energy output of a location, planning and products must meet application and financing in one holistic system.
Meet Revel, the expert at integrating multiple energy technologies into one great solution.
---
Hands-on consultants take your project from start to finish
There is no 'one way' when it comes to energy efficiency. Revel will take the time to carefully understand who you are and what your business needs because we're passionate about possibilities.
READY TO DIG DEEPER?
Start with a free energy audit