Creating Capital Through Sustainability
We help California businesses with creating capital through sustainability, using significant benefits to help pay for sustainable technologies that drastically reduce high electricity bills.
Dedicated to renewable energy solutions since 2009, Revel Energy was formed to provide Commercial and Industrial buildings with alternative energies beyond solar.
Revel stands out from the competition by paying attention to what makes good business sense to each individual client, implementing a wider range of technologies to free capital and make businesses more sustainable and more profitable.
Significant Benefits - Solar Investment Tax Credit (ITC)
Previously scheduled to step-down in 2021, the Solar ITC (Investment Tax Credit) was extended as part of the COVID-19 relief spending. This translates into a 4% discount and shorter payback period for businesses still looking to go solar.
Businesses with high electricity costs investing in solar take advantage of the dollar-for-dollar tax credit, all while reducing electricity bills and reliance on aging infrastructure.
The first step-down phase in 2020 dropped the Solar ITC from 30 to 26%, and instead of another 4% dip for 2021, the credit value was extended and will stay at 26% until 2023. 
K&M Visser Dairy - Pixley, CA
Long Life Farms - Thermal, CA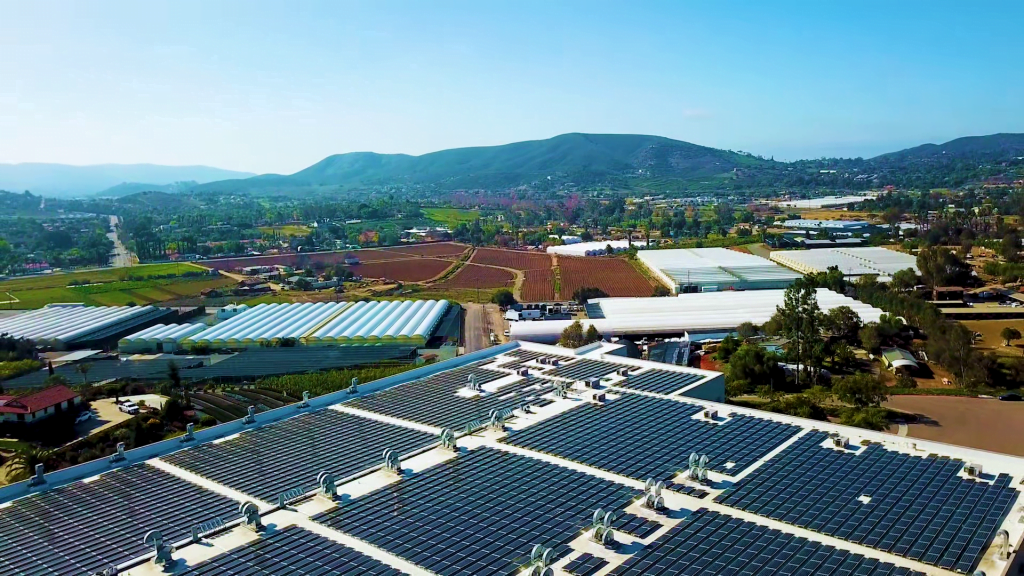 Hokto Kinoko - San Marcos, CA
Project Location:
San Marcos, CA
System Capacity:
1.065 MW
System Size:
2,960 Solar PV Modules
Annual Power Cons. (before):
2,710,000 kWh
Est. Power Savings (after):
60% Energy Savings
Grower and producer of mushroom superfoods in California, Hokto Kinoko utilizes a Revel Energy commercial solar and energy storage installation to reduce energy costs by approximately 60%. One of many California businesses lowering energy costs and raising net income.