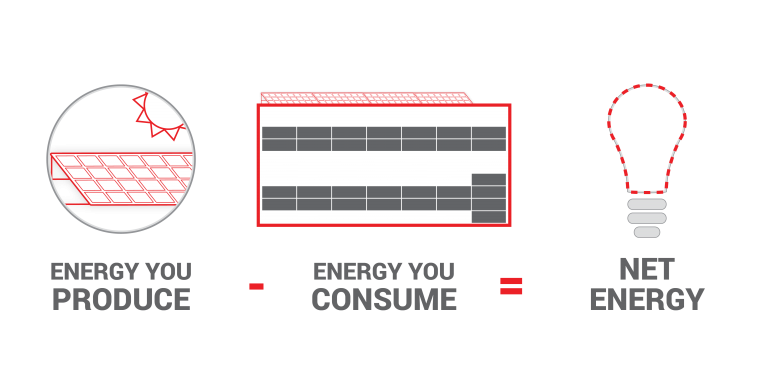 Net Energy Metering (NEM 2)
Commercial Solar has helped many businesses save millions of dollars by taking their energy needs off of aging infrastructure, and relying on the sun to power their business through programs Net Energy Metering (NEM) 1 & 2. Some systems offset more than others, ranging from 50 to 100% depending on consumption, but most are designed to overproduce just a bit during the brightest days to benefit from NEM.
Net Energy Metering is how utility providers can take advantage of solar overproduction and ease some of the burden on the grid when energy is in demand. When a solar system produces more energy than the building consumes, that overproduction is taken by the utility to be used where there is demand. The utility then rewards the owner of that system with valuable credits that are used to pay for energy when their system isn't producing.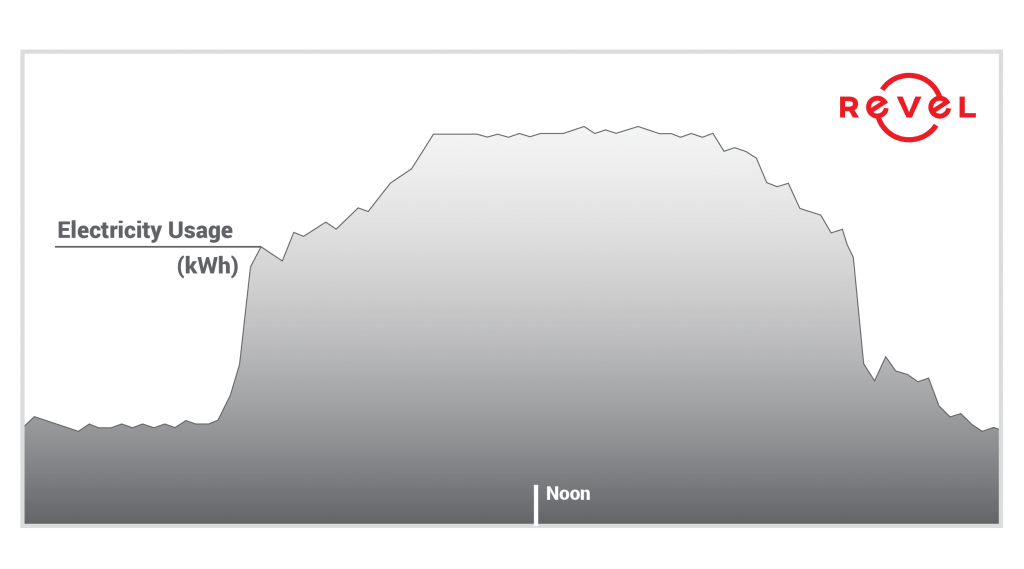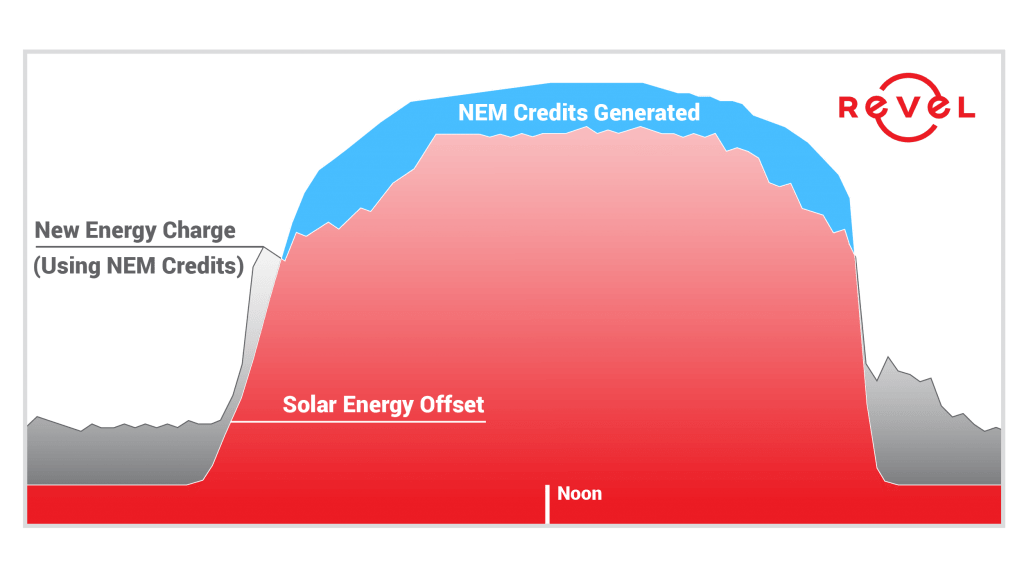 New Program: Net Energy Metering (NEM 3) / Net Billing
California's Public Utilities Commission has approved new net billing tariff after significant delays in their decision on how excess solar energy is valued by investor owned utilities. Funded and pushed through the legislative hoops by IOU's, NEM 3 aka "net billing" has been seen as a clear and present danger to the industry as businesses and individuals alike joined together to show significant opposition to the change. Even through overwhelming public support, the CPUC hasn't shown much compromise.
Proposed decisions were expected to be delivered by the CPUC early in 2022, but have been put into a phase of "indefinite delay" as of February 2022. Proposed again in November as Net Billing, and quickly voted and passed in December, the new program still reduces the value of exported solar energy, but will rely more on energy storage.
Instead of solar customers getting full credit at the retail rate for their energy produced, it is being proposed that the utility would instead credit the clients cents on the dollar. This significantly reduces the monetary value of the energy produced by solar. More potential changes include imposing non-bypassable fees on solar users, these extraneous fees range from $1,000 to $3,400 per month for a 250 kW system – the larger the system, the greater the fees.
These changes are approved, but there is still time before April 2023 to ensure a new solar system is grandfathered into the current version of NEM 2.0. Solar systems under NEM 2.0 will save significantly compared to the new potential changes the program faces next year, so contact us soon to get your application to lock in NEM in before it changes to net billing.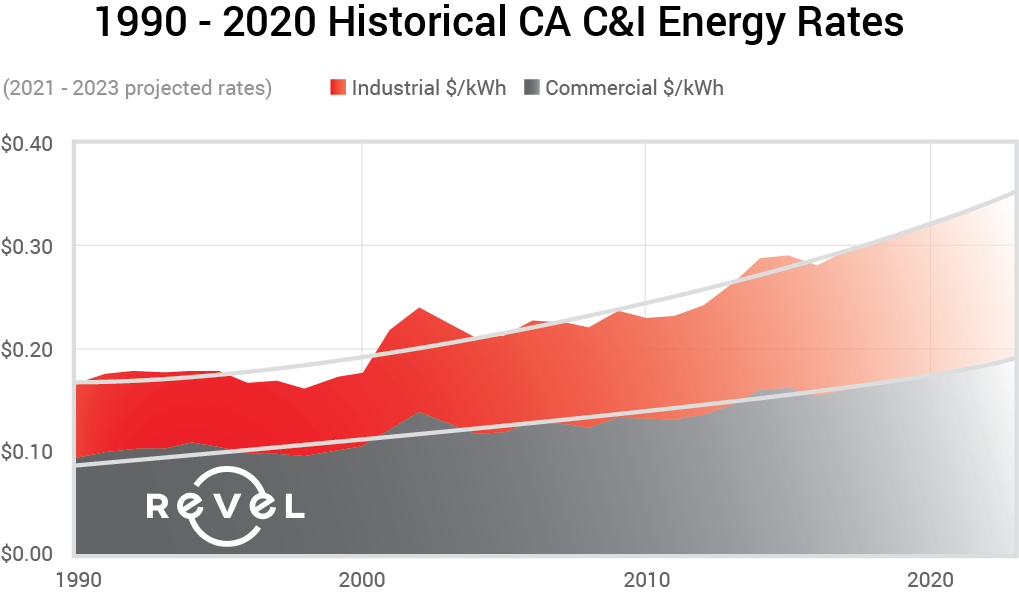 California Commercial and Industrial Electricity Rate Growth
Industrial rates (in red) apply most commonly to manufacturers, plastics industry, aerospace, and other similar industries. These businesses are some of the states' highest electricity users and they pay a premium for it.
Commercial rates apply mostly to flex space, office building, retail and other similar industries. These are generally smaller businesses or multi-tenant spaces with moderate electricity usage. A lot of these businesses do not have the luxury of running earlier hours to avoid peak TOU pricing.
The Impacts of Potential Changes to Net Energy Metering (NEM 3.0)Net energy metering – businesses fairly compensated for the energy they produce, but can't use, supplying the grid with energy diversity. The current state of the program faces significant changes, contact us and act soon to grandfather your business into the current program.
Electricity costs will continue to rise into the foreseeable future. How California businesses adapt, will play heavy on their future success. Businesses that plan now for the future position themselves for greater savings creating higher profits.
For businesses that receive electricity from SDG&E, SCE or PG&E the need to act is much greater. IOU's are expected to incur significant maintenance costs for their dilapidated grid. These costs will more than certain be passed on to their customers.
Businesses can take the first step towards lowering these costs by contacting a commercial energy expert, like Revel Energy. A brief consultation can unearth several options for lowing costs and usage.