How Much Do Commercial Solar Panels Cost?
How much do commercial solar panels cost? Well, there are many factors Revel Energy takes into consideration when we design a commercial solar system. Variables like building location, available space, surrounding energy infrastructure, equipment pricing and construction costs are just a few of the many elements that we design each bespoke system around.
According to a 2019 study by EnergySage, "The cost of a solar panel system is usually measured in dollars per watt. The average commercial system was priced at $2.65/Watt before any rebates or incentives, with most quotes ranging from $2.50/Watt to $3.22/Watt". 
Incorporating savings from the Solar Investment Tax Credit, here is the estimated average cost of installing a commercial solar panel system determined by system size: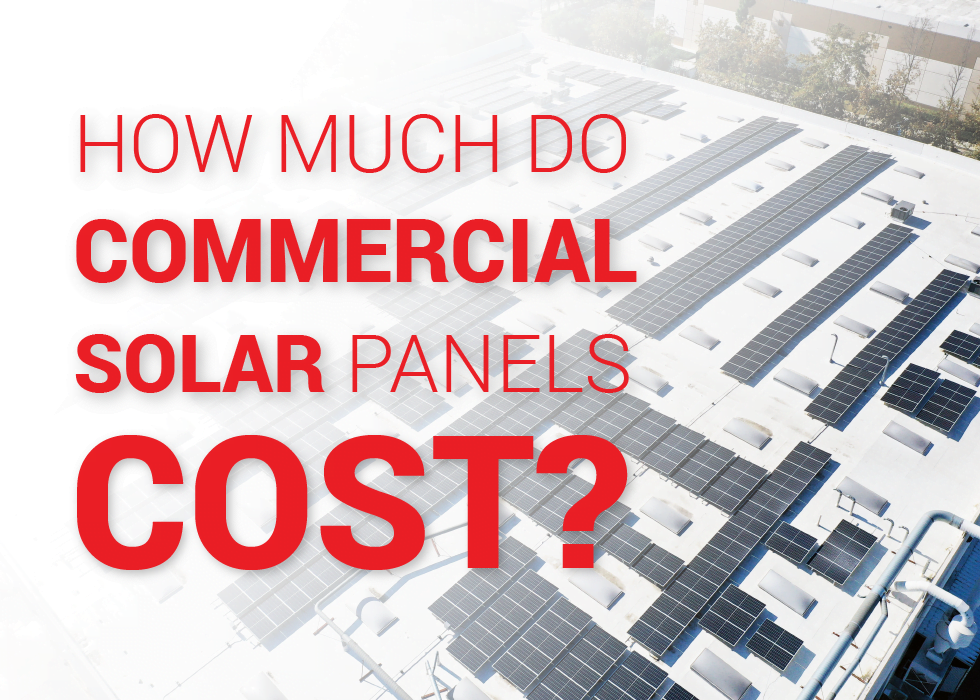 These are approximate estimates based on data from completed projects and EnergySage.
50 kW System
$100,423  -  Range: $87,500 - $112,700
100 kW System
$200,846 - Range: $175,000 - $225,400
250 kW System
$502,113 - Range: $437,500 - $563,500
Commercial Solar Financing
Quality "Tier-1" Commercial Solar Panels
Revel Energy uses the best "Tier 1" panels to ensure long-term performance and warranty coverage. Solar panel brands offer a range of options with different sizes and power output (measured in watts), this market provides EPC's like Revel the opportunity to design each system to fit the energy demand of a building. Residential solar panels are usually rated around 250W, where larger commercial variants can reach up to 450W.
Commercial solar panel costs and brands can even vary from project to project – depending on available space and how much generation is needed it may be more cost effective to fill that space with larger, but less-expensive lower-efficiency panels.
Nubs Plastics
260 kW System size
Nubs Plastics in Vista, CA is a plastics manufacturer that offset 41% of their energy use by covering their roof with commercial solar panels. Rather than high-rated alternatives, Revel fit almost 700 panels into the available space using only 375W rated panels. With the new 260kW system, Nubs can expect their investment to produce $4.2 million dollars of electricity over the life of the system.
Every commercial solar installation is determined by the electricity consumption on the property, we engineer the most optimal solution to offset those energy demands while keeping payback periods short to increase return on investment (ROI). Contact us today to learn how much your business could save with commercial solar.