Electricity & It's Cost of Doing Business in California
There are many elements that contribute to the cost of doing business, understanding a facility's electricity use facing rising energy costs is key for most commercial, industrial and agricultural businesses to stay competitive.
Electricity costs in California have consistently risen faster than the national average Over the last 30 years. As more homes and businesses electrify, installing fossil fuel alternatives like electric heating and EV charging stations, demand on the grid will increase.
Future energy costs will continue to rise, 95% of recently surveyed California business owners and operators agree. The question is how fast and how can businesses plan for this growing cost. We traced back the average Commercial and Industrial energy costs back to 1990 and data shows an average of more than 3% year over year growth, with a 15% increase just from 2020 – 2021.
Looking at only IOU providers (i.e. SCE, SDG&E, and PG&E) the average is even higher. One example was this spring PG&E was able to increase rates by 8% to pay for their neglected infrastructure. SDG&E and SCE have similar approved rate increases that are less publicized. Considering our conservative average of 3% annual growth, businesses have a serious cost issue in need of attention.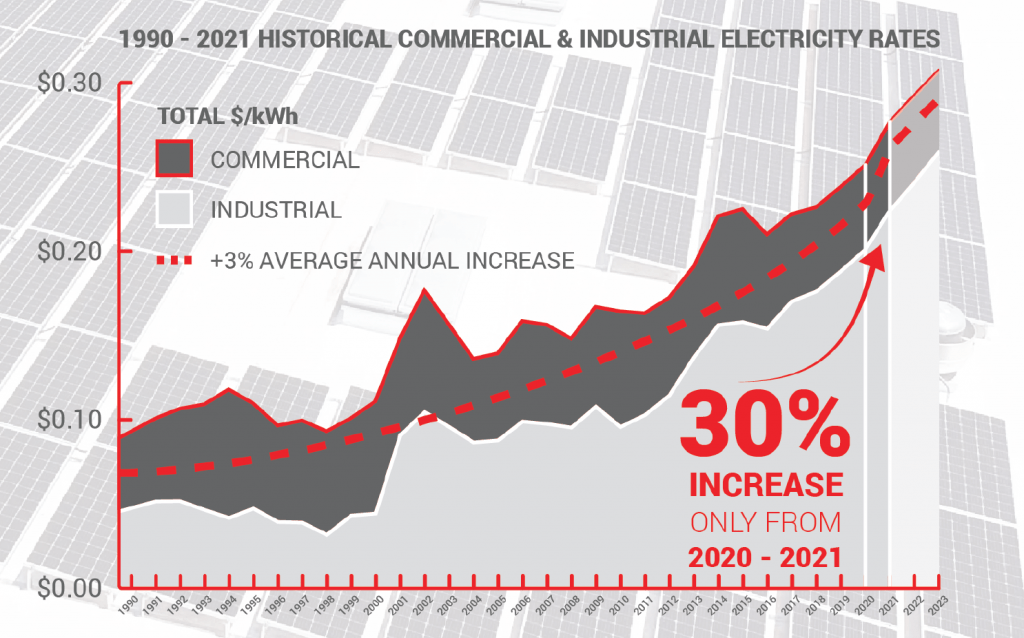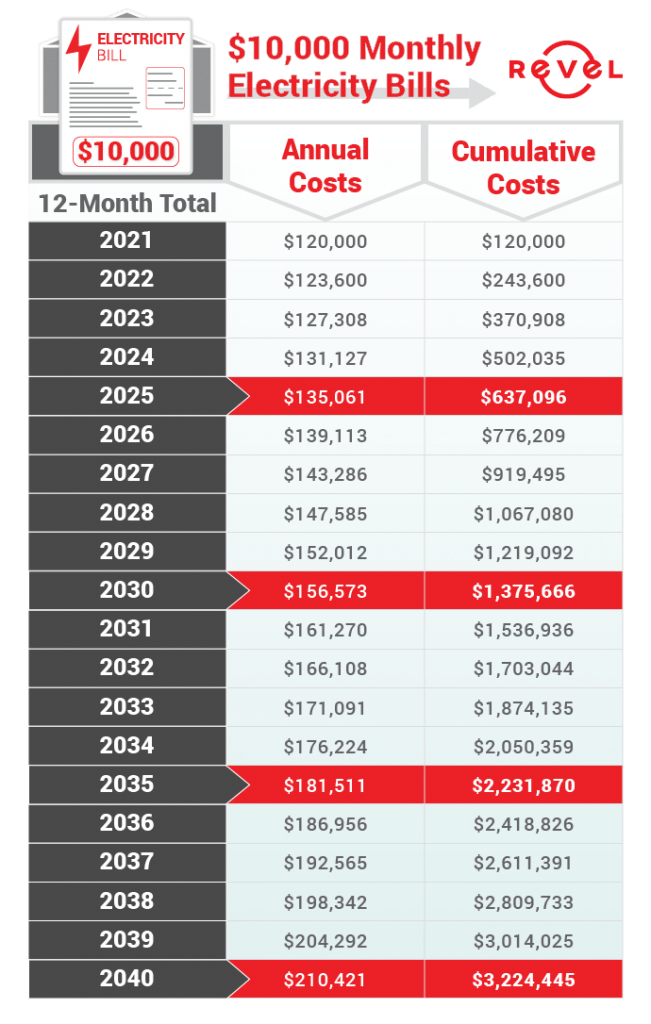 Future of Rising Business Energy Prices
Most California businesses will likely spend a total of $2,000,000 (cumulative) or higher on electricity costs over the next two decades. The high cost of electricity bills lessen a business' competitiveness and ability to reinvest. Electricity prices in the future look to increase steadily for all businesses – commercial, industrial and agricultural alike, as the world transitions into more diversified energy infrastructure.
How much will your business spend on electricity over the next 5, 10, 20 years? The table here offers an idea based on an average monthly electricity cost of $10,000. Click the link below that resembles your monthly electricity costs below for a table to show how your costs could increase.
$3,000/Mo – $5,000/Mo – $7,500/Mo – $10,000/Mo – $15,000/Mo – $20,000/Mo – $50,000/Mo
California's businesses have options for lowering these rising electricity costs. The most effective and widely accepted is commercial solar, sometimes paired with energy storage if applicable.
Solar developers like Revel Energy offset their customers' energy usage by an average of 60-80% depending on the project profile (typically usage versus square footage of roof space).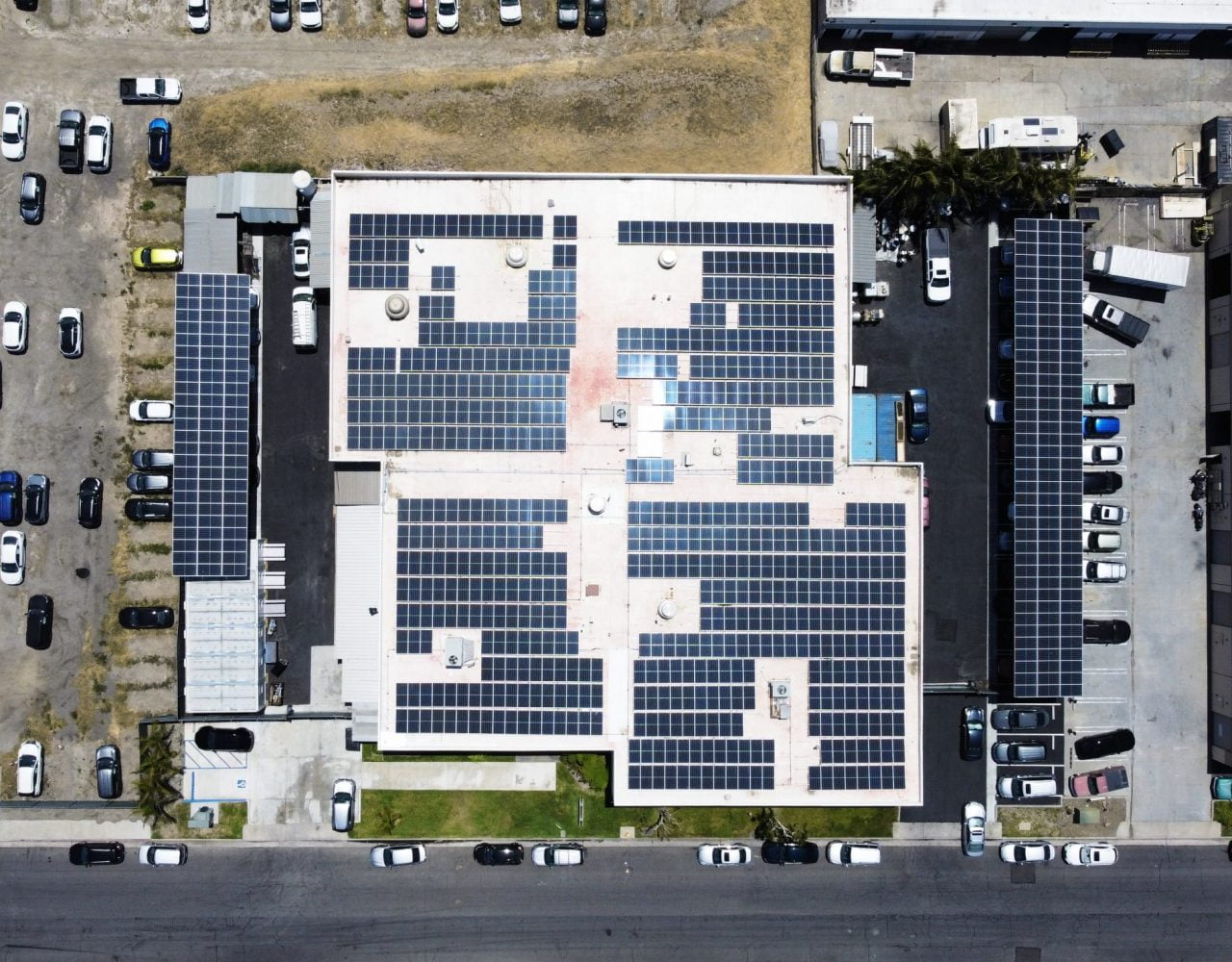 Commercial, Industrial & Agricultural Property Potential
Every property and building has unique features that can be considered for their hidden potential to save on electricity costs. Available spaces like commercial building rooftops, parking lots, or open ground areas are prime candidates for hosting a commercial solar system to significantly offset electricity bills and generate positive cash flow for the business.
Revel Energy has helped many businesses find their own dynamic energy solutions fit their property, like equipping high-energy consumers with battery energy storage systems to peak shave their spikes in electricity demand, eliminating very costly demand charges.
The Rising Cost of Electricity & Your Business - Survey
In conclusion, Revel Energy can help your business understand where it stands amidst California's rapidly rising and potentially critical future electricity rates and prices. Our mission is to help businesses create capital through sustainable and dynamic energy solutions like commercial solar and energy storage.
Please take a minute and answer a few questions below about your business so that our team can begin the approach to developing a customized solution to help your business be more competitive, simply by reducing the cost of doing business with electricity savings.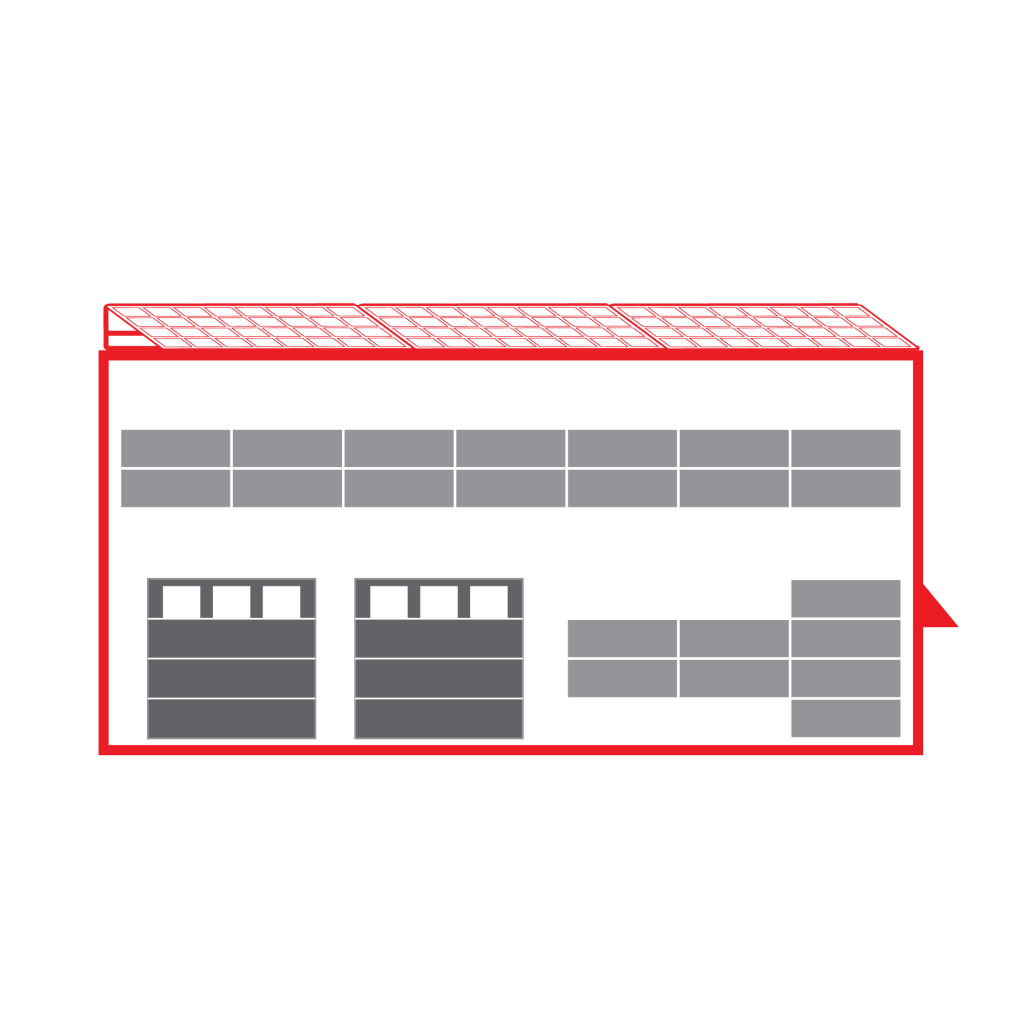 Commercial grade rooftop solar is ideal for: manufacturing, warehousing, logistics, industrial, retail, hospitality buildings and more with over 10,000 sq. ft. rooftops.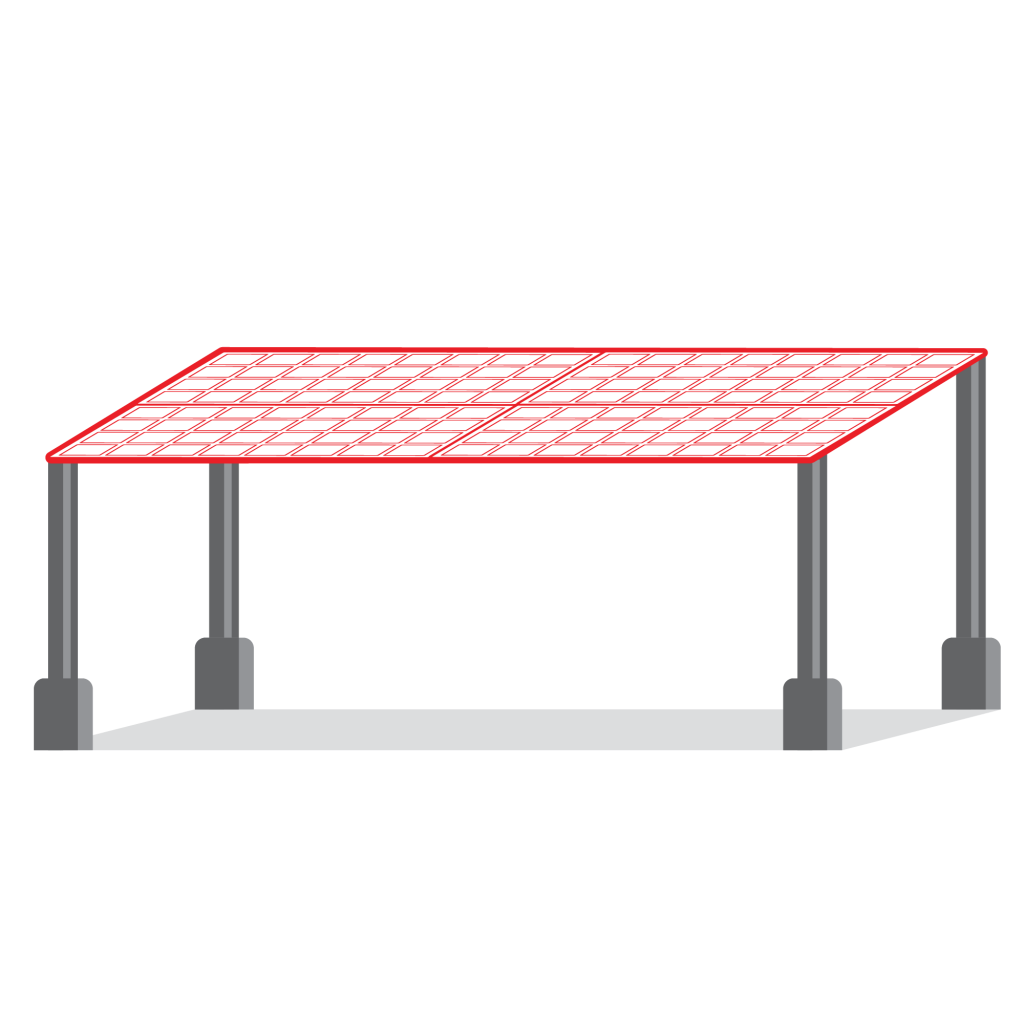 Free standing carport solar generates added solar power for properties with limited rooftop space. Added benefits include shading and protection for employees vehicles.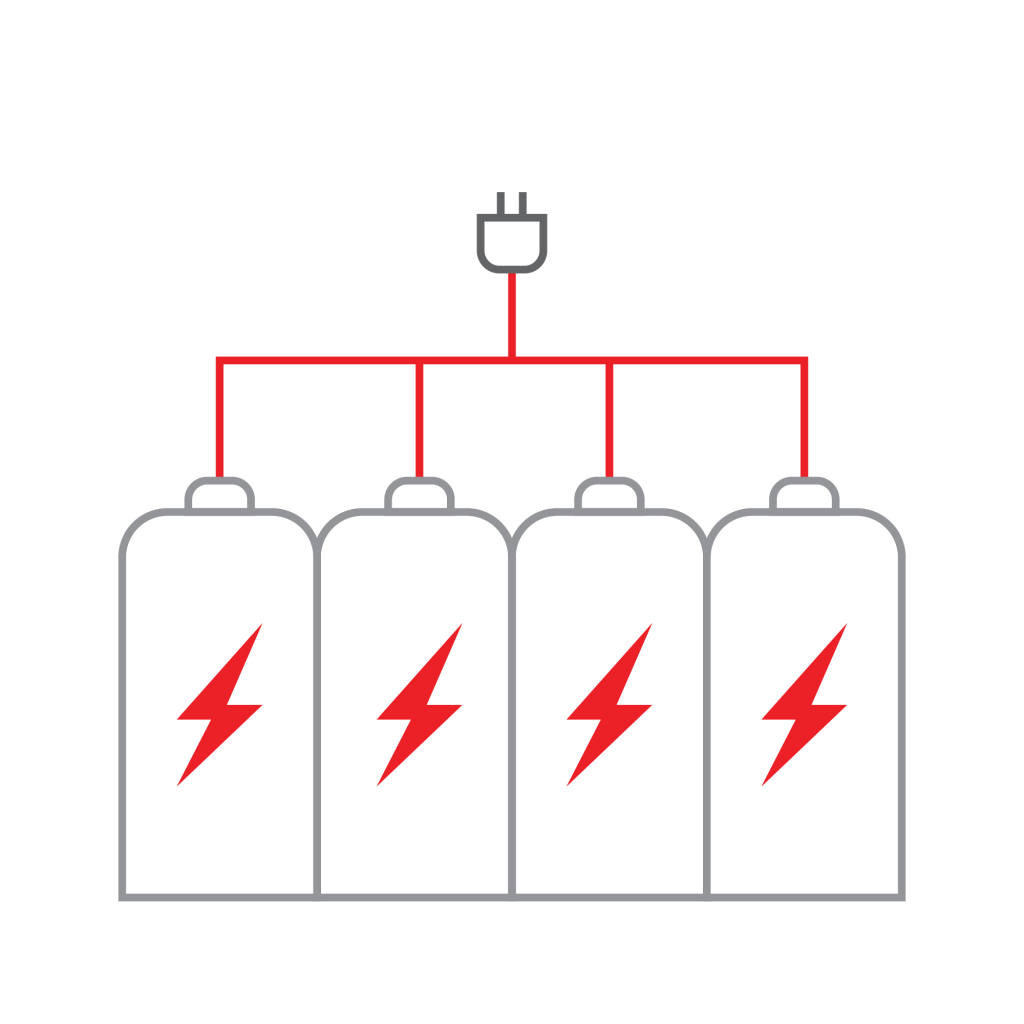 Crucial for reducing peak demand charges. Automated to supply electricity when your panels won't. Energy storage is ideal for businesses that incur significant peak charges.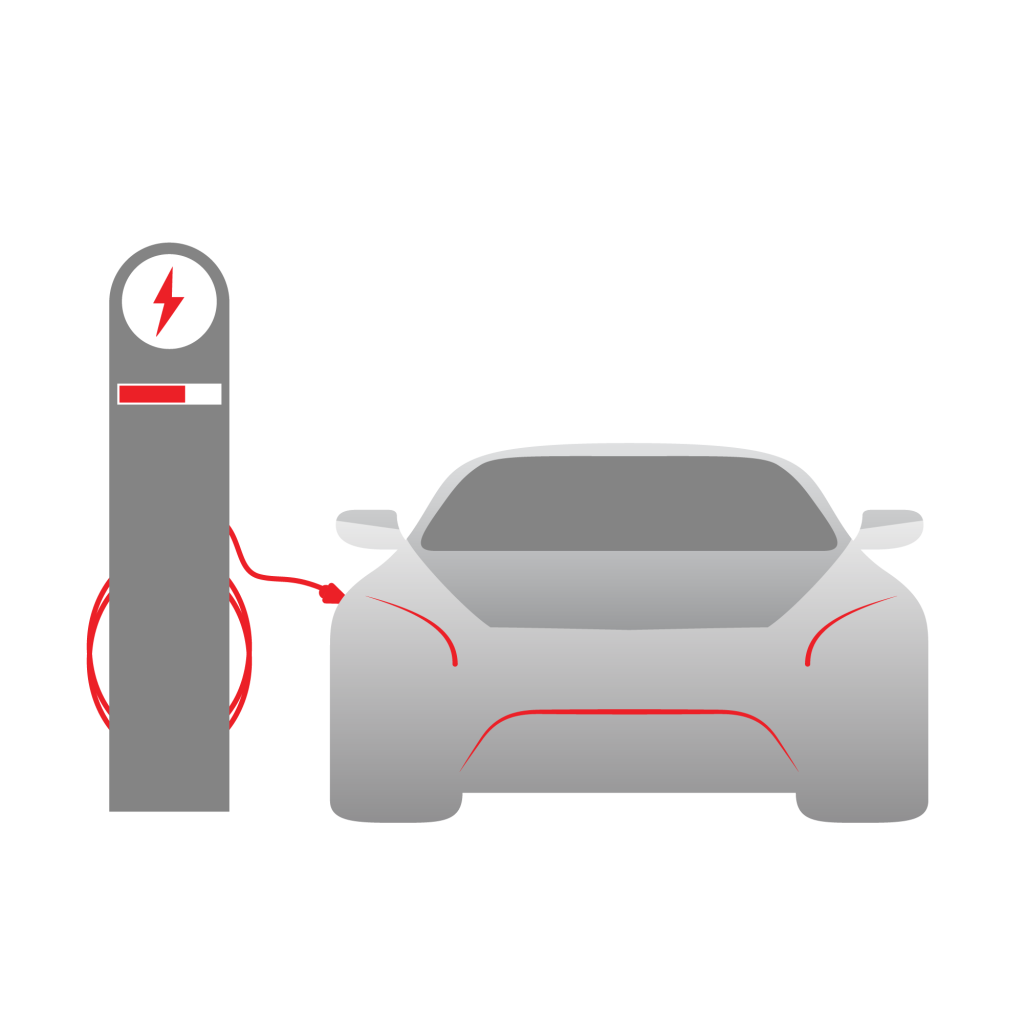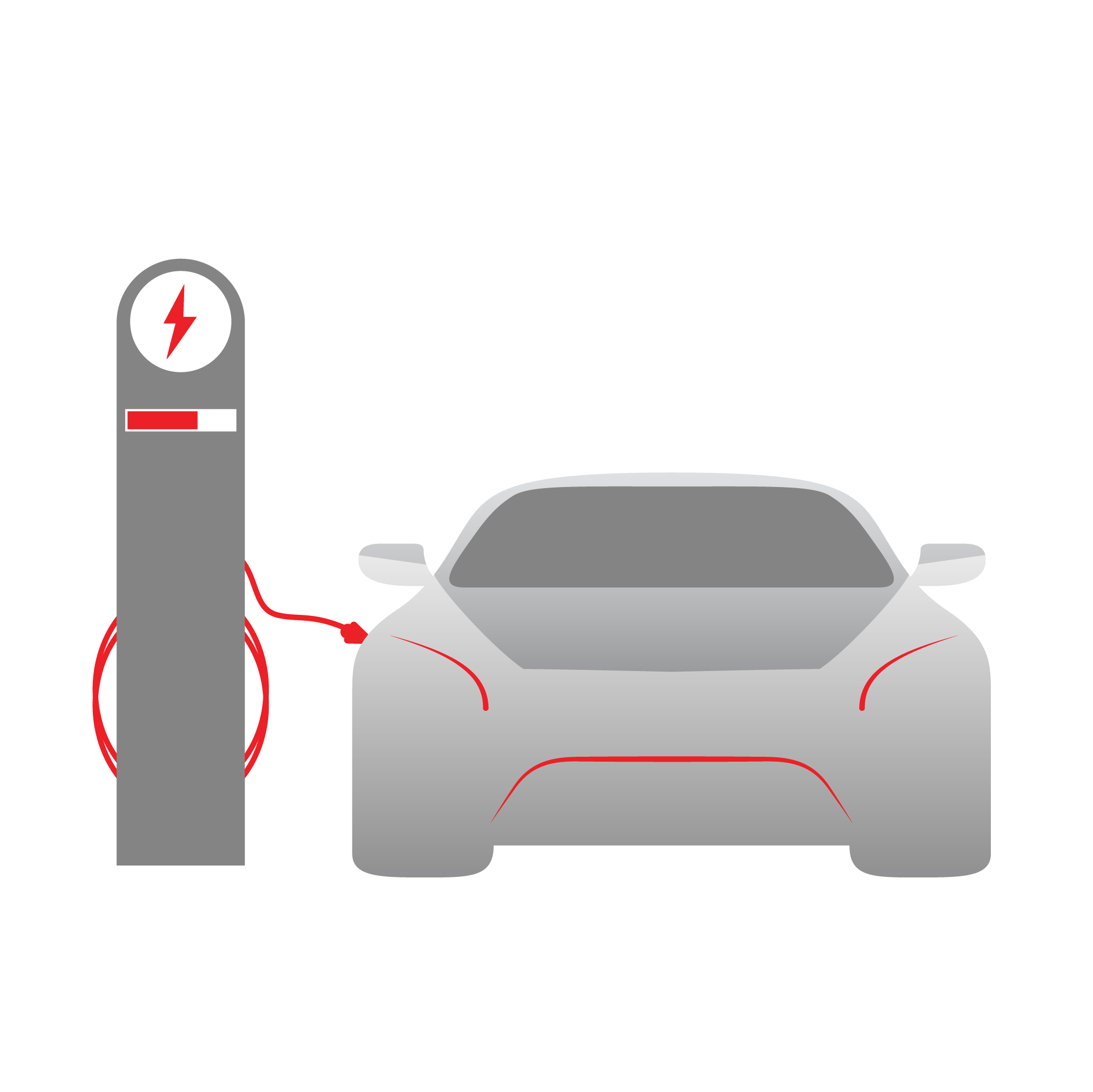 As the popularity of electric vehicles increase, so does the demand for on-site charging. This sustainable amenity has become a parking lot fixture for competitive employers.
OUR SERVICES
TURNKEY COMMERCIAL GRADE SOLAR, ENERGY STORAGE, LED LIGHTING AND MORE.
PROFESSIONAL GUIDANCE
CUSTOM TAILORED PLANNING
CONSTRUCTION & INSTALLATION
CSLB #1106092
See how these businesses saved on electricity, gained valuable tax credits and rebates with commercial solar and energy storage.
Client Testimonial: Kelemen Company
Corporate Business Park in Irvine, CA has created significant electricity cost savings through commercial solar installed across the 5-building business park.
Client Testimonial: Tice Gardner & Fujimoto LLP
See how this CPA firm saved on electricity and gained valuable tax credits through commercial solar that they used to keep cash in the businesses.