Agricultural and commercial utility customers are experiencing much higher electricity bills this summer; in many cases without using more electricity. Summer rate hikes are taking a toll on California farmers and businesses.
You may be wondering why your electricity bill is much higher lately. Even if you're not using more electricity, your bill is most likely higher than usual. This is because we are in the summer months and IOU's (Investor Owned Utilities like SCE, SDG&E, PG&E) raise usage rates and modify peak timing to increase revenue.
Commercial and agricultural electricity customers are forced to use Time of Use Plans. However, you do have some options for which TOU Plan, these plans are very similar in general and incur usage rate hikes in summer months, some more than others.
For most of the year, commercial customers' maximum rates occur in the "Mid-peak" hours. But during the summer, "Peak" rates can be, as much as double, "Off-peak" rates. Typical Summer Rates begin early June and continue through September.
The following image is an example of an SCE Customer's TOU rate schedule. SDG&E and PG&E have some differences, but the concept is the same. To find out your exact TOU rates contact a Revel Energy agricultural profession today.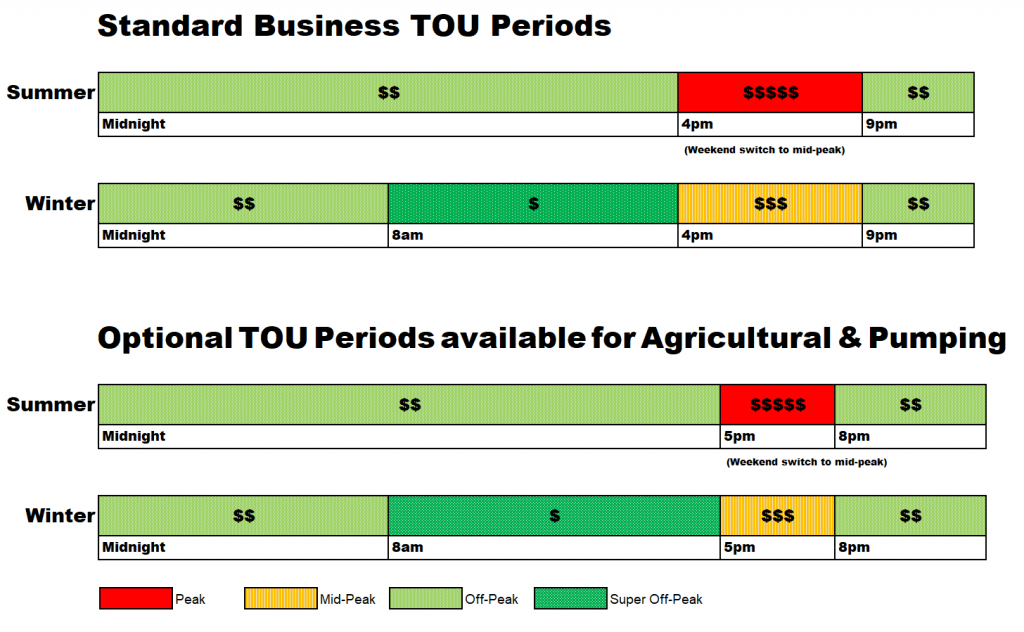 For utility customers on TOU-8 plan, the rate increases are significant especially for those with Option E. Customers with Option E see their rates go from a $0.15 max rate in the winter to upwards of $0.42 in summer during Peak hours. Option D customers see less drastic rate hikes but receive much higher Demand Charges.
The following charts are real-life rates for SCE TOU-8 customers. For PG&E and SDG&E customers, rates might be slightly different but the trend is the same.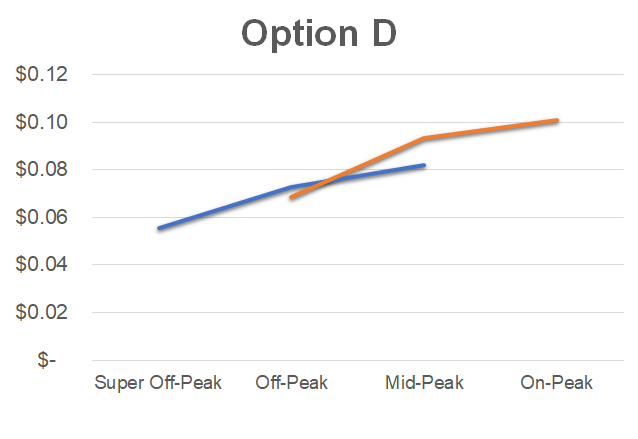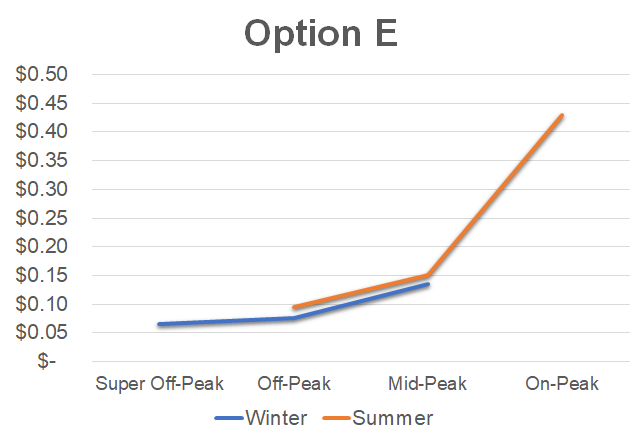 Usage rate hikes are only part of the reason for higher summer electricity bills. Demand and delivery charges add to increased costs. California farmers and businesses are constantly forced to explore alternative energy options. Commercial grade solar and energy storage is more affordable and effective than ever. A custom tailored system will shave demand spikes and lower usage costs. On average, solar users save anywhere from 50-70% on their electricity bills.
About Revel
Revel is on a mission. Dedicated to renewable energy solutions since 2009, Revel Energy was formed to provide Agricultural, Commercial and Industrial businesses with alternative energy beyond solar. Revel stands out from the competition by paying attention to what makes good business sense to each individual client, implementing a wider range of technologies to free up capital and make businesses sustainable and more profitable.