There is a reason why top businesses like Apple, Google and Target are investing in commercial solar for their brand.
Commercial solar is more affordable than ever. With performance and marketability at an all time high, the most recognizable brands across the US are adopting solar at record rates. SEIA recently shared their 2018 Solar Means Business Report. The report tracks more than 7,000 megawatts installed.
Commercial Real Estate Owners and managers benefit from solar's many valuable traits. Interested in learning more about how solar can boost income, raise building value and decrease vacancy rates? click here.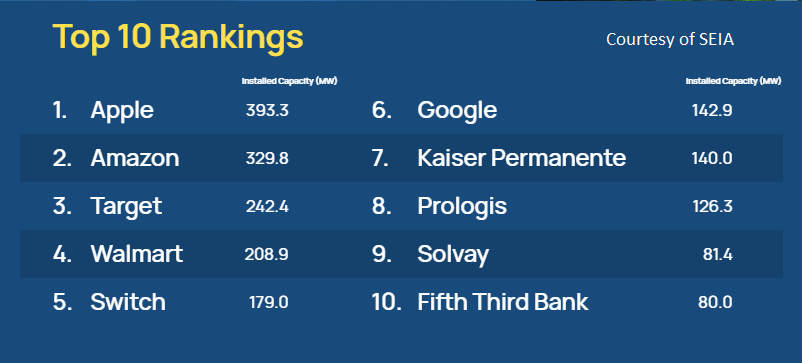 For the original post click here.
"U.S. businesses are increasingly turning to solar energy as a cost-effective means of powering their operations. As of 2018, Apple leads the nation with the most solar capacity installed, followed closely by Amazon, Target, Walmart and Switch.
SEIA's seventh annual Solar Means Business Report follows solar adoption by businesses across the U.S., ranging from some of the country's largest and most recognizable brands to the small businesses that make up our communities. For the first time, the 2018 report captures large off-site installations, as well as data on solar systems located at the site of the businesses themselves. Both installation types have grown considerably in recent years.
Through 2018, this report tracks more than 7,000 megawatts (MW) of installed solar capacity across 35,000 projects in 43 states, representing more than 70% of all commercial solar capacity installed in the U.S."
-www.seia.org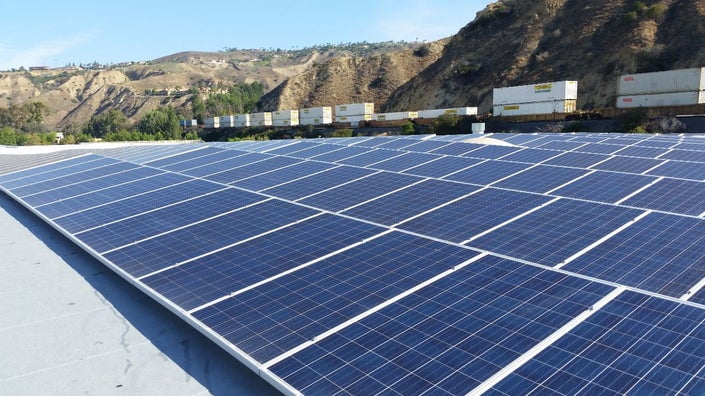 Revel is on a mission. Dedicated to renewable energy solutions since 2009, Revel Energy was formed to provide Commercial, Industrial and Agricultural businesses with alternative energy beyond solar. Revel stands out from the competition by paying attention to what makes good business sense to each individual client, implementing a wider range of technologies to free up capital and make businesses sustainable and more profitable.