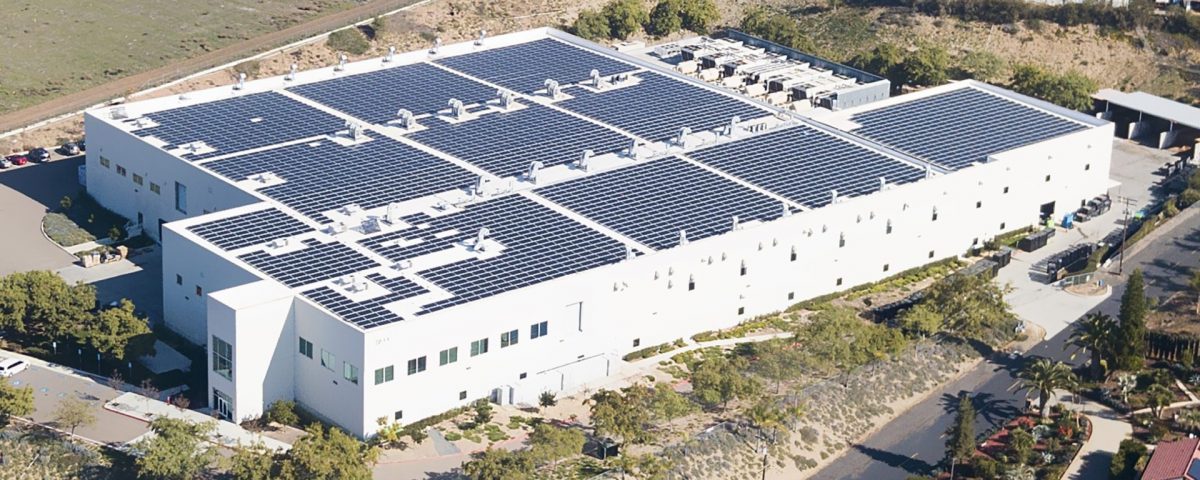 California Manufacturers Use Less Electricity, but Pay More
Two facts are common knowledge in California. The state is manufacturing less, and electricity costs continue to grow. Revel Energy recognizes this inverse relationship and wanted to dive deeper into the hard numbers. All data was collected from www.eia.gov and can be looked up by anyone.
Since 1990 total electricity delivered to California Manufacturers has declined 33% while total revenue collected for electricity has grown 25%.
This infographic accounts for ALL CA providers. If you were to isolate only the largest/most common IOU's (SCE, PG&E, SDG&E) the growth rate is much higher. For the sake of this piece we included the whole state of CA.
Usage is down by California Manufacturers
1990 Used Electricity by Manufacturers: 56 billion kWh
2017 Used Electricity by Manufacturers: 37.5 billion kWh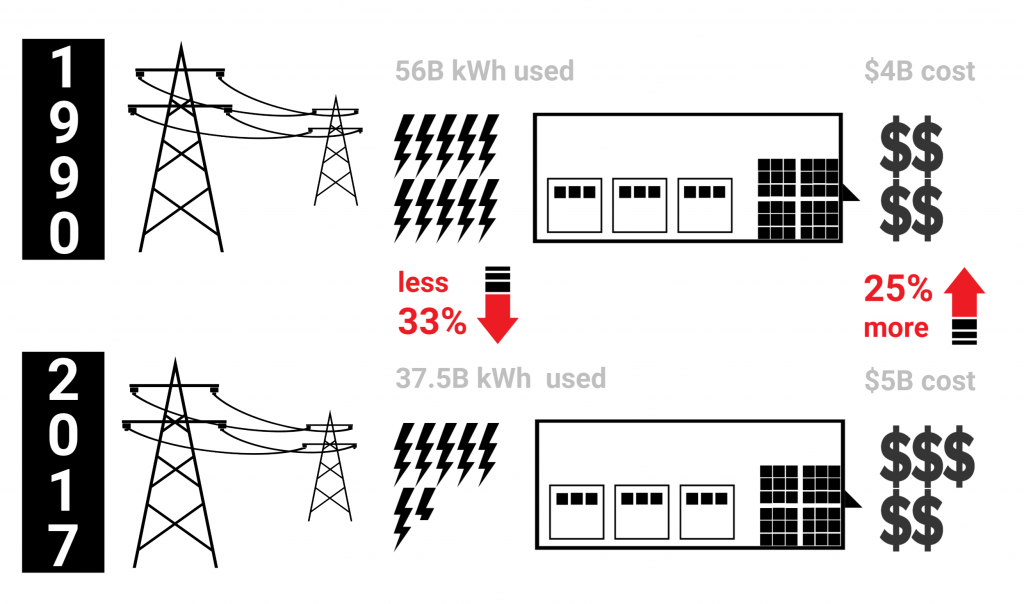 Total money spent on electricity by California Manufacturers is up
1990 Revenue from Electricity Sales to Manufacturers: $4 billion
2017 Revenue from Electricity Sales to Manufacturers: $5 billion
There are a handful of factors at play for the decrease in usage. Equipment and machinery have become more efficient. There are less businesses manufacturing in California. Many that remain, are generating their own electricity. Read more here about one California Manufacturer that cuts electricity cost with commercial solar. As for the increase in revenue collected by providers, rates have climbed faster in California than any other state.
Other industries are experiencing a similar trend, just less intense. Fast growing electricity costs is a normal experience for all Californians, residential or commercial.
These rising costs cause a breaking point for California Manufacturers. Operators are facing two options, leave the state or drastically cut costs. Renewable energies, like commercial solar, are more affordable than ever and one possible cause for the slowing of manufacturers fleeing the state.
Revel is on a mission. Dedicated to renewable energy solutions since 2009, Revel Energy was formed to provide Commercial, Industrial and Agricultural businesses with alternative energy beyond solar. Revel stands out from the competition by paying attention to what makes good business sense to each individual client, implementing a wider range of technologies to free up capital and make businesses sustainable and more profitable. CSLB #1038433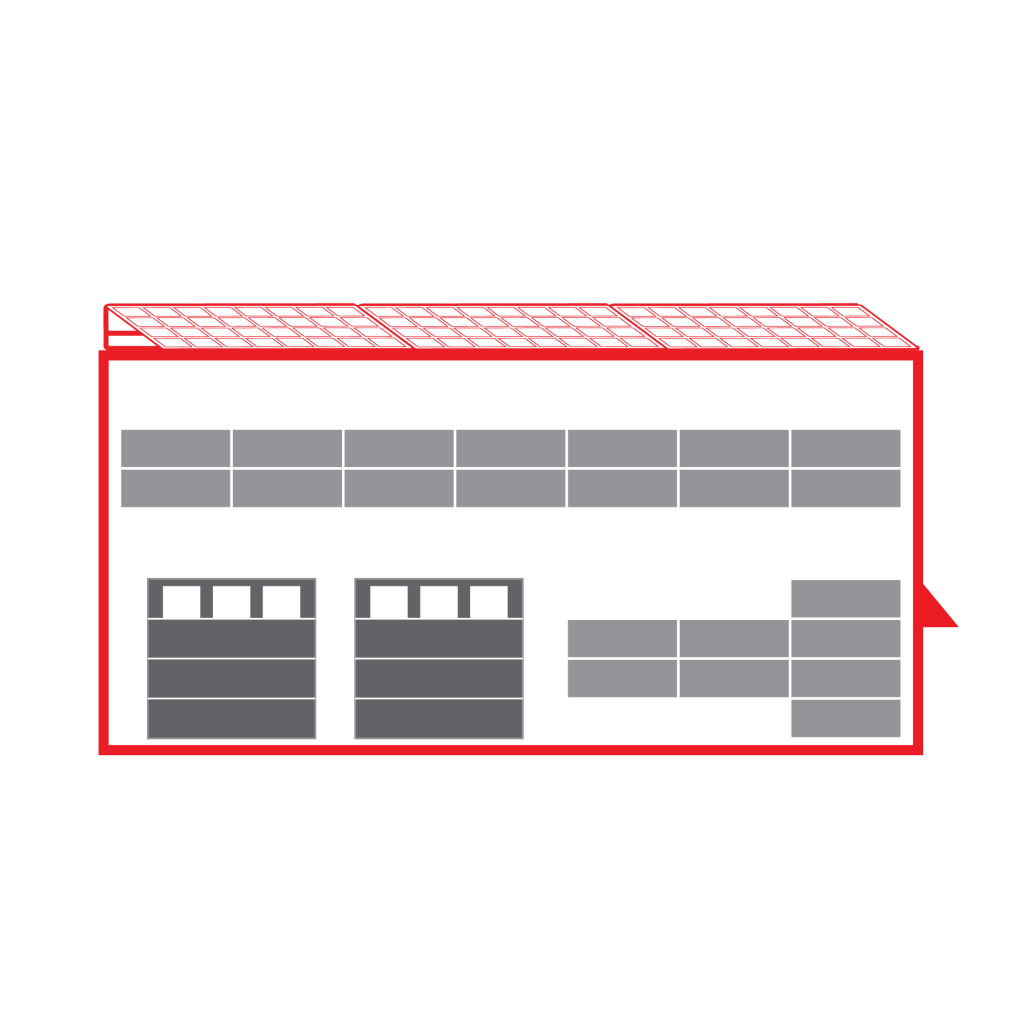 Commercial grade rooftop solar is ideal for: manufacturing, warehousing, logistics, industrial, retail, hospitality buildings and more with over 10,000 sq. ft. rooftops.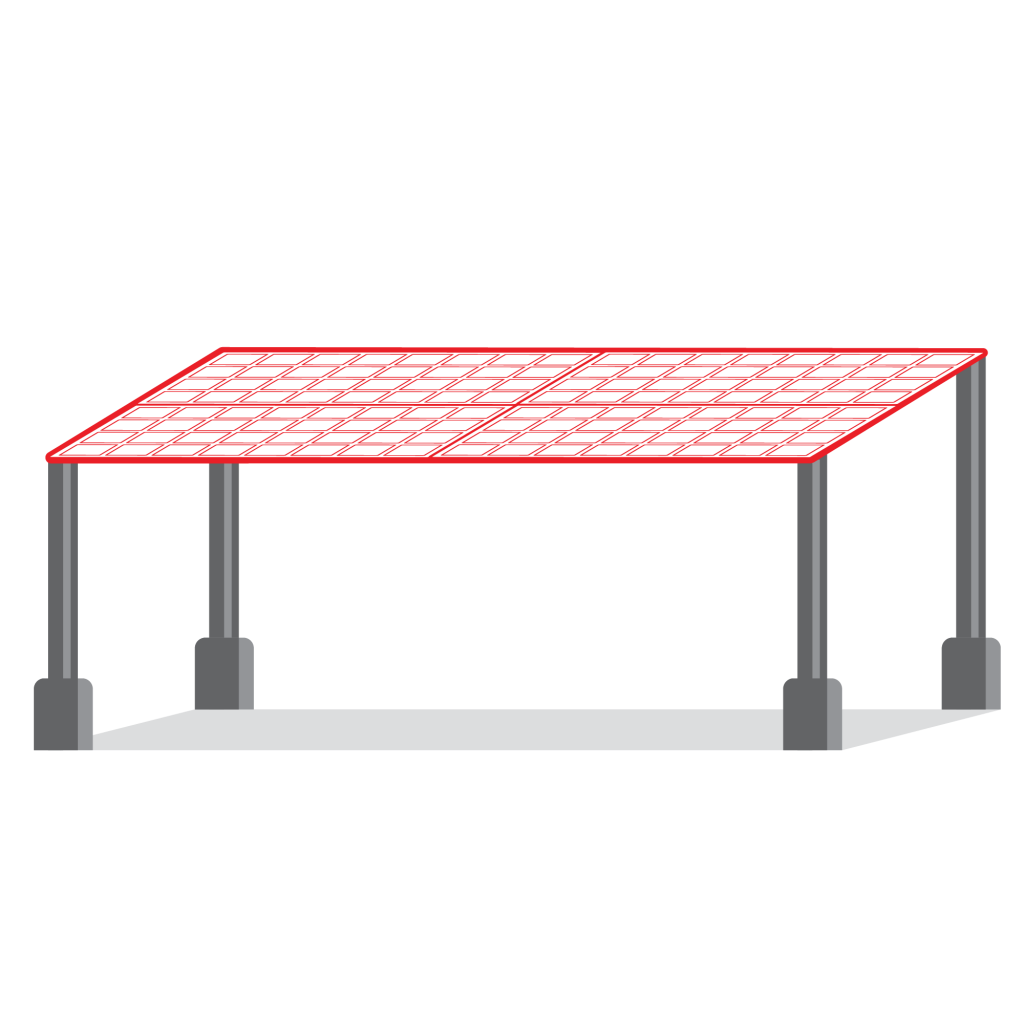 Free standing carport solar generates added solar power for properties with limited rooftop space. Added benefits include shading and protection for employees vehicles.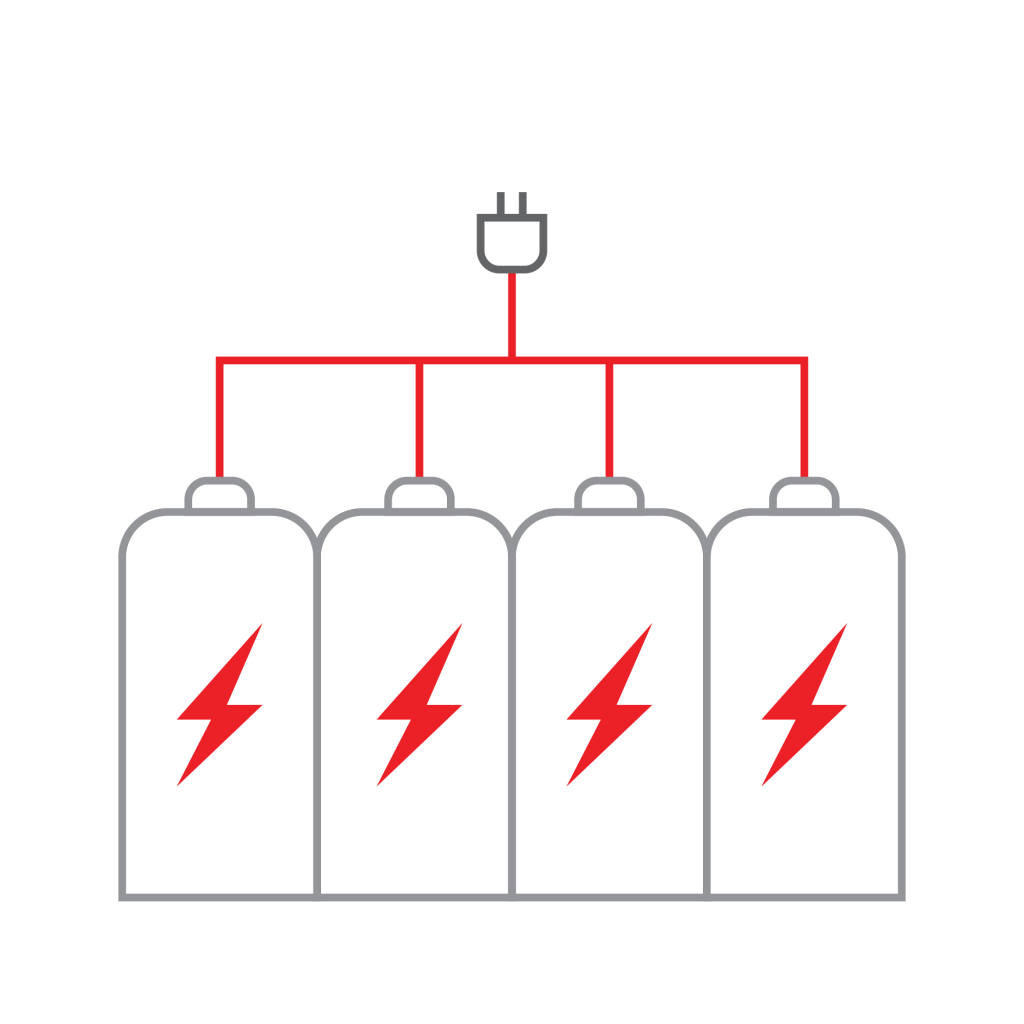 Crucial for reducing peak demand charges. Automated to supply electricity when your panels won't. Energy storage is ideal for businesses that incur significant peak hour charges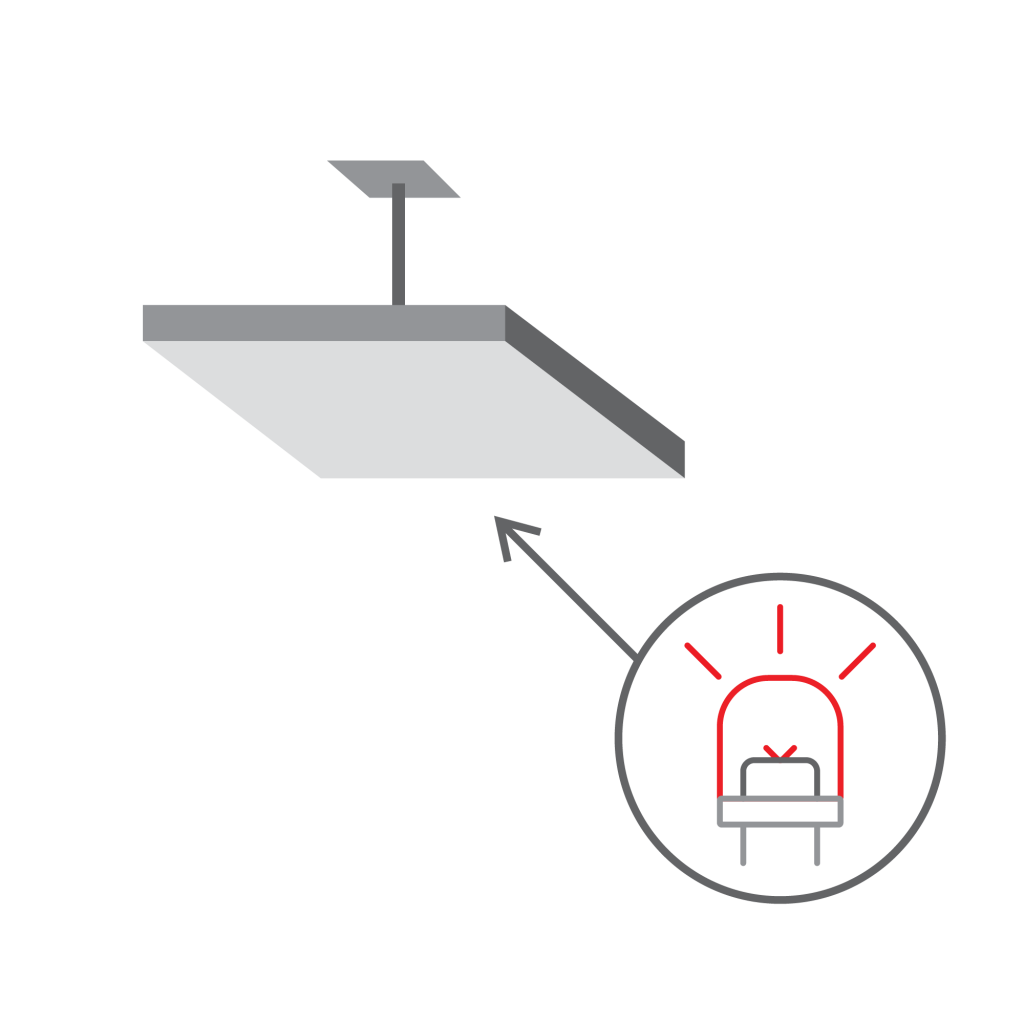 Generating independent solar power is one piece of the puzzle. Energy saving equipment like highly efficient LED Lighting completes the system. Significantly reduce energy usage.
OUR SERVICES
TURNKEY COMMERCIAL GRADE SOLAR, ENERGY STORAGE, LED LIGHTING AND MORE.
PROFESSIONAL GUIDANCE
CUSTOM TAILORED PLANNING
CONSTRUCTION & INSTALLATION
CSLB #1038433
Client Testimonial: Kelemen Company
Corporate Business Park in Irvine, CA has created significant electricity cost savings through commercial solar installed across the 5-building business park.
Client Testimonial: Tice Gardner & Fujimoto LLP
See how this CPA firm saved on electricity and gained valuable tax credits through commercial solar that they used to keep cash in the businesses.